More secure business text messaging
Verified SMS (VSMS) works by verifying that content is sent by a specific business or organization. When a text message is verified, recipients see the sender's business name, the sender's business logo, and a verification badge in the message thread.
Learn more about Google Verified SMS.
Benefits:
Ensures the authenticity of your message
Reduces fraud risk and prevents scams
Builds your brand
Establishes trust in digital communication
Improves customer satisfaction
Boosts engagement
What does Verified SMS (VSMS) look like?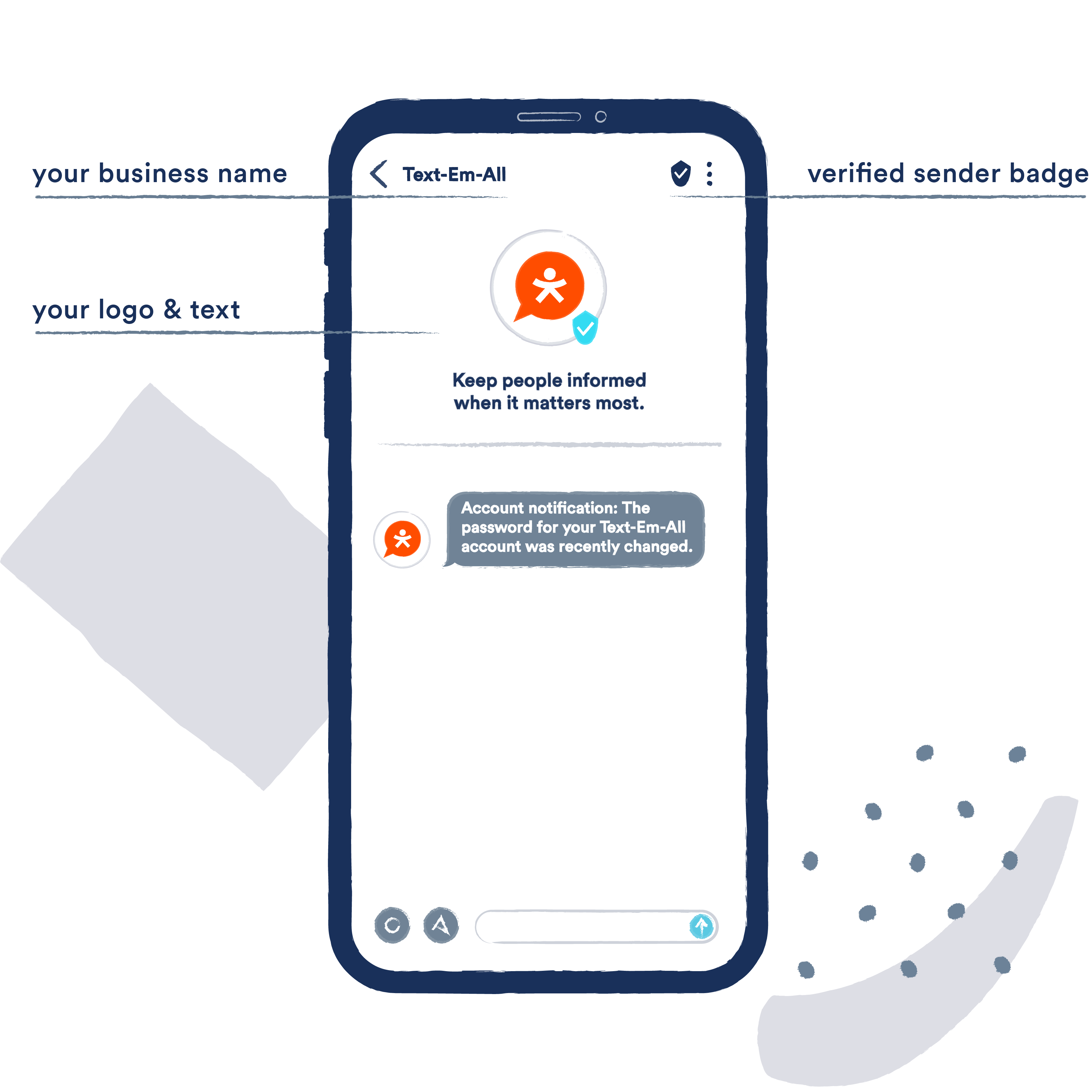 Your business name, business icon logo, and
a verification badge are located at the top of
the message thread


Avoid having your text messages come up
under Spam Protection


All communications between businesses and
Google are secure, and message content is
never shared with Google.
What to expect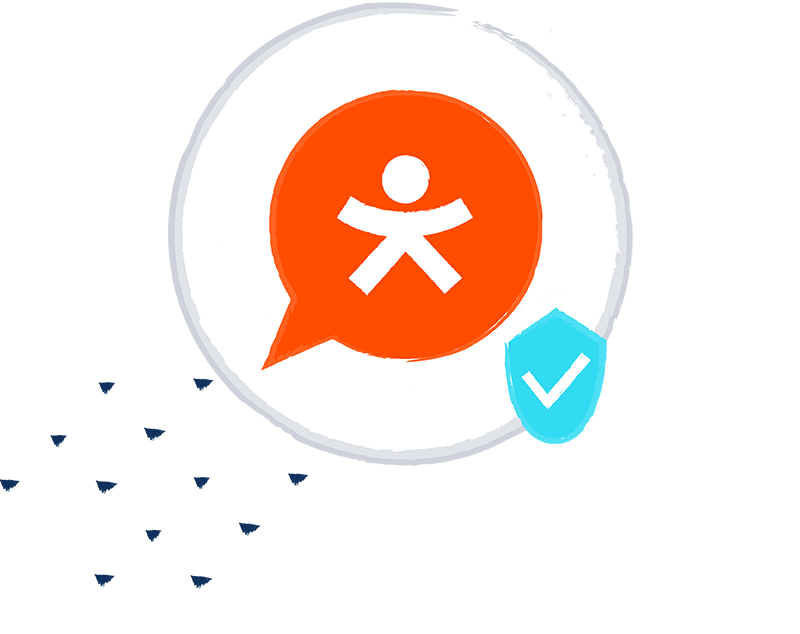 TEXT-EM-ALL CUSTOMERS
The Text-Em-All application and broadcast
setup process will remain the same.
ANDROID USERS
Currently available to eligible Android users.
VSMS is not supported on Apple iOS.
SMS MESSAGES ONLY
VSMS works for SMS messages, but does not
work for MMS messages (picture).
How to get started with Google Verified SMS
Contact
Contact your dedicated
Account Manager
Provide
Provide Text-Em-All with
a business icon logo
Confirm
Confirm the verification
process with Google
Text-Em-All customers using Verified SMS
Arrow Workforce Solutions, Preferred Homecare, and Time Staffing are among the first brands to send
text messages with Verified SMS. And more customers are signing up to be verified every day.