Use our mass texting service to quickly deliver your message.
Mass texting applications rely on long-codes or short-codes to deliver messages.
The problem with this is that these systems require contacts to opt-in or impose strict limits on the number of messages sent per hour or day, also restricting how big your group can be. Violators get blocked from sending.
With our mass texting service, we'll text enable your existing toll-free number, or assign you a dedicated number at no additional charge so you can communicate with all of your contacts at once - without issue.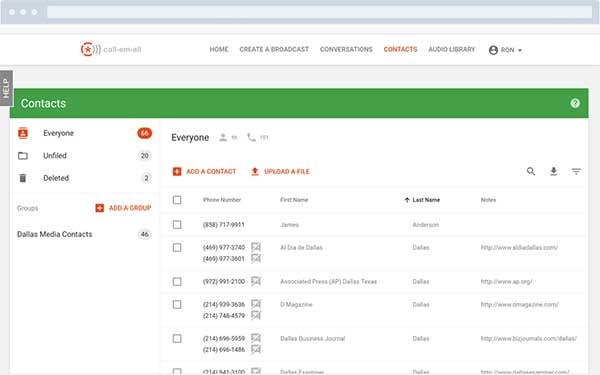 Response rates for texting are better than email.
The average person responds in 90 seconds to a text message, but email averages 90 minutes.
When the message is urgent, important, and needs immediate action - a mass texting service is the way to go. 97% of Americans use texting once a day. 33% prefer texting to all other forms of communication.
Fill shifts faster by reaching out to employees. Announce service changes to your customers. When dates change for your event, quickly update attendees. Remind patients about flu shots or notify residents about special events.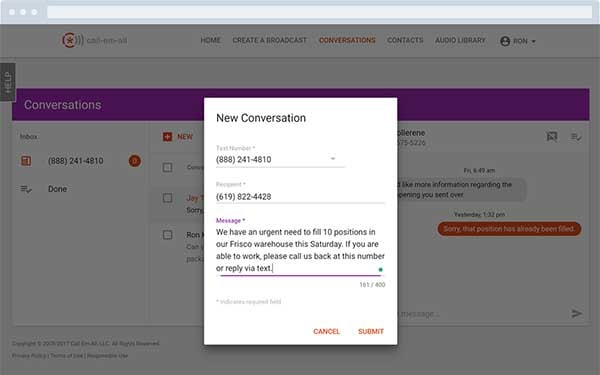 Manage text replies as individual conversations.
Turn your mass texting service into text conversations.
Once you send out that message we allow you to manage replies individually. As responses come in, you can easily reply right from your computer where you can manage all your conversations.
You can also start a new conversation with any phone number when you don't need to send a group text. This is great when you need to follow up, or reach out to just one person.