We're in the business of bringing joy!
Questions, problems, feedback, suggestions? Contact Text-Em-All, and we'll reply quickly and with a smile.
Text-Em-All has more than 1,500 positive customer reviews on sites like TrustRadius, G2, and Trustpilot, which have recognized us with awards for Best Support.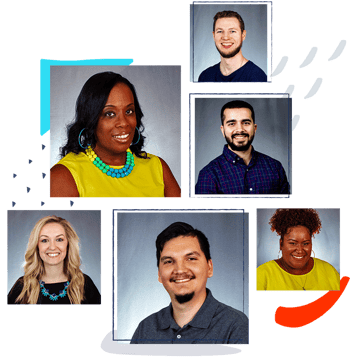 Need to get in touch with us?
Hours of operation
Monday - Friday
8 AM - 6 PM CST
Call or Text
(877) 226-3080
Come for a visit
We'd love to have you! We're just North of Dallas, Texas. That's right, BBQ, Fried Chicken, & Tex-Mex!
3803 Parkwood Blvd, Suite 900
Frisco, TX 75034
Chat, email, and phone availability

Texas-based, no outsourcing

No hold music

Compassionate & authentic team
Have a question about our service?
Interested in joining our team?
Caution: Includes all the ping-pong and CatchPhrase you can play, plus passionate people and incredible benefits. Check us out on Glassdoor.