Help us make a #positiveimpact.
Interested in joining a tight-knit, steadily growing team that puts people above profit? You've come to the right place.

This is the company you're looking for!
We are not a "top-down" organization, and you'll quickly see that we value employees as our biggest asset and expect them to speak up and work together in order to make us better. As you grow with our company, many different opportunities, experiences, and challenges will present themselves. You'll work with a team that believes that success is measured by more than just the bottom line. We strive for healthy, responsible growth and have been profitable since we started in 2005.
We've won many best workplace awards, but here are a few of the things we believe make Text-Em-All a great place to work.
A clearly defined purpose for making a positive impact, values that we live and breathe, a formula that guides everything we do, and a mission to make communication simpler.
A team of people who actually care — about customers, business partners, recipients, other team members, our product, and generally having a positive impact on those around us!
We're small but successful — profitable for 15 years, profit sharing bonuses, generous compensation & benefits, transparent financials, community giving, and flexible work hours.
We're not sell-outs. Our founders lead us, and we'll soon be employee-owned. Our employees will be the beneficiaries of their hard work and will continue to determine how we operate.
Career development
Text-Em-All may be small, but our investment in our employees' futures is big. We recently created a formal process that outlines career advancement opportunities, specifies expectations for each role, and helps employees identify and develop the skills necessary to reach their desired goals. This includes conducting regular check-ins, providing frequent feedback that fosters skill development, offering leadership training opportunities, and collaboratively creating a personalized development plan.
Software Engineers
We know that there are lots of tech giants out in the world that offer great career opportunities for software engineers. And while we are huge fans of their products, we also know that it doesn't take a giant to make a huge impact in the world. Our people-first culture gives engineers the opportunity to work with an exciting tech stack, discover meaningful solutions, and see how their work impacts our success first-hand.
Internship program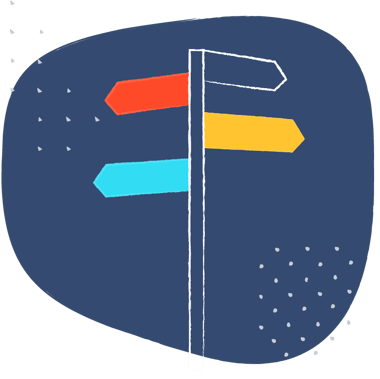 We believe that internships are much more than resume-boosters. Beyond the practical benefit to us, we look at them as opportunities to share fresh perspectives and the secret to our success. Our paid internship program gives students real-life training, one-on-one mentorship, and direct access to an energetic team of experts in our industry and field.
Don't worry; we can get our own coffee.
In the community
We are passionate about leveraging our people, products, and profit to make a positive impact. As a purpose-driven organization, we pride ourselves on being great stewards to our local community. Whether it's helping provide school supplies to children in need, creating memorable experiences for seniors, or volunteering for free programming workshops – we do it with a smile on our face and in our heart.
Diversity & inclusion
Our Manifesto states: we embrace our differences because they make us who we are. We are committed to building a diverse team and ensuring that our culture remains supportive, safe, and inclusive. Therefore, all qualified job applicants will receive consideration for employment without regard to race, color, religion, gender, gender identity or expression, sexual orientation, national origin, genetics, disability, age, or veteran status.
Benefits and Perks
Competitive salaries w/ profit-sharing
100% premiums-paid for your family's health/dental/vision insurance
Flexible work schedules and unlimited PTO (really!)
100% 401k matching on up to 6% of your salary
Technology allowance & paid phone service
$1,000 per year Mind, Body, and Wellness Allowance
$1000/quarter charitable giving, donation matching
Group life and disability insurance
Paid "Get to know you" lunch with teammate monthly
Continuing education opportunities
Community involvement programs
Employee ownership
(coming soon)
Oh, and people like to give us awards sometimes: