Don't wait for Sunday
Thousands of church leaders rely on Text-Em-All (formerly Call-Em-All) to engage with their congregants, volunteers, employees, and visitors using voice and text messaging.
Our automated messaging service helps increase church attendance and build stronger relationships with church members through an easy-to-use interface, seamless integrations, and compassionate customer care.
Here are some good ideas:
Prayer requests
Devotionals
Bible study groups
Church events
Choir & band rehearsals
Volunteer requests
Additional service times
Texting or calling, we've got you covered
Our easy-to-use service gives you the tools to send important messages fast, no matter how many people you need to contact.
Mass Texting
Automatically detect mobile numbers
Schedule messages in advance
Manage replies and carry on conversations
Text from your business number (even landlines)
Access templates and personalize texts
Automated Calling
Schedule calls in advance
Adjust call speed to regulate reply volume
Save recorded messages for future use
Leave voicemails if contacts don't answer
Let contacts easily connect to a live person
Church management software integrations
Easily integrate Text-Em-All with these church management solutions:

Affordable, no-hidden-fee pricing
Pay-as-you-go
5¢-9¢
per message
Price dependent on how many message credits you purchased. One credit is good for one 30-second call or 160-character text.
Monthly subscription
starting at
$7.50
per month
Price varies based on how many unique phone numbers you contact each month. Message your contacts as much as you like.
Not convinced? Here's what our customers are saying.
* These are actual quotes from real customers!
"Your service is inexpensive, and it is very easy. In less than two minutes, I can get an important message out to all my contacts. That saves hours of calls. Well worth it!"
"We had an old Phone Tree on our phone system and it tied up the phone while in use. It is good not to have to worry about it now. Calls go out much quicker."
"Easy to use, always works like it's supposed to and when I had a problem, customer service handled it quickly and were very friendly and courteous! Awesome service!"
Frequently Asked Questions
Practical ways for a church to use mass texting
Communication can be costly in both time and money. The resources aren't there to provide all the communication necessary to keep a large congregation informed for many religious organizations.
Church and religious institutions suffer the most from limited funds and resources. They may not also have all the necessary time, staffing, or finances to communicate daily business operations. With work falling on the shoulders of volunteers, communication may fall short.
However, churches can improve the speed and ease of communication due to today's technological innovations. When announcements to congregants need to be sent for various church-related functions — from community outreach and bible study to choir practice and childcare- using church texting services is a simple answer to a complex communication issue.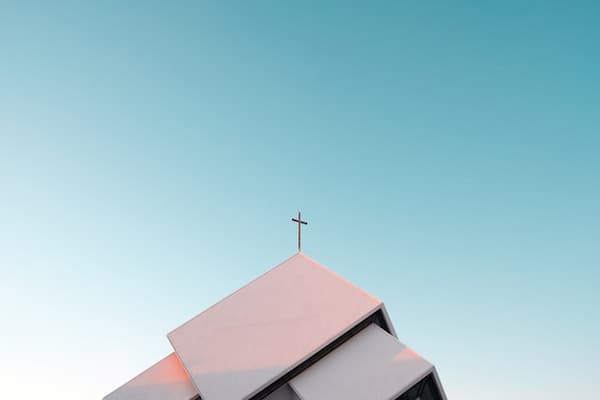 Youth Group
It's no surprise that the segment that utilizes innovative technology the most is probably youth groups. Youth leaders and other organizers can use mass text messaging to communicate with parents. Still, they can also send the same messages directly to the youth who are already savvy about smartphone usage.

No matter how big or small the youth group, having a text or voice message to serve as a reminder about upcoming meeting times, trips, outings, fundraisers, and community outreach would be an easy way to communicate. The youth could greatly benefit from it.
Virtual Weekly Announcements
Church attendees once depended on the announcements portion at Sunday worship to stay up to date with all the upcoming events for the church community. Or, if they missed a Sunday, they reached out to a fellow member for the information.
With such busy schedules, multiple commitments, and an increasing number of children's extracurricular activities being scheduled closer and closer to worship times, relying on Sunday morning announcements isn't always realistic.

Don't wait for Sundays! With a church texting service, important upcoming events can be communicated to every congregation member so that everyone stays informed regardless of their attendance rate.
This texting service is beneficial because the information sent via text can be forwarded easily to family members and friends of the church who may not yet be on the distribution list.
Instant Feedback
Just like any other institution or business, churches need to know how they're doing on performance — what they are doing right and what they need to improve on — from their congregation's point of view.

Comment cards can be useful, but an even more direct method that results in instant feedback is bulk text messaging. Churches can customize requests for feedback depending on the occasion, the service, or the need.

The type of feedback requested can change as often as the church needs it to, and it can be delivered regularly so that the leaders know at any given time how they are doing in a particular area, and what they need to continue to improve upon.
A Sense Of Community
Depending on the size and activity of the church or religious organization, a congregation can consist of many complicated moving parts, all working together for the common good.
Sometimes within all the organized chaos, becoming disconnected from other members of the church can be unavoidable. Mass texting allows instant and direct communication between all members so that those coordinating those moving parts don't feel as inaccessible as they could otherwise. In addition, personalized messaging is an easy way to ensure members feel known and connected to their church, no matter the size of the congregation.
Some churches are multi-campus churches, complicating the church communication strategy. Church text messaging can help keep church plants in the loop and a part of the conversation.

Leaders and coordinators in the church or religious organization can also use church texting to communicate prayer requests, concerns of other members, and messages of inspiration not just on Sundays but any day of the week. This provides deeper relationships between the congregation and leadership. Mass texting can help bring the church into members' daily lives instead of waiting for Sunday.
Fast Communication
One of the best benefits of mass communication is the ability to instantly communicate last-minute changes and cancellations. Members can throw away their phone trees and not worry about making sure they connect with the next person on the phone chain to spread the word. With text messaging, the short notice cancellation or change in meeting time and place is instantaneously conveyed to everyone who needs to know.

And, by segmenting your texting software into subject-specific contact groups such as choir, youth group, children's church, community outreach, staff, and fundraising groups, the right people can see the appropriate messages without spamming the rest of the church congregation.
Email Newsletter Reminders
Mass texting by the church or religious organization can serve as an extension of content delivered by email. For example, many churches send out a monthly newsletter. Mass texts can help to highlight the essential parts of the newsletter, and remind congregation members to open their email to read the details. Texts can be sent out notifying members of changes to the church website, especially if the site contains information that members rely on daily.