The hassle-free way to reach students
Text-Em-All is an easy-to-use application that will meet your college or university's communication needs. Our automated group messaging service allows colleges and universities to automatically send calls or text messages to every student, fast.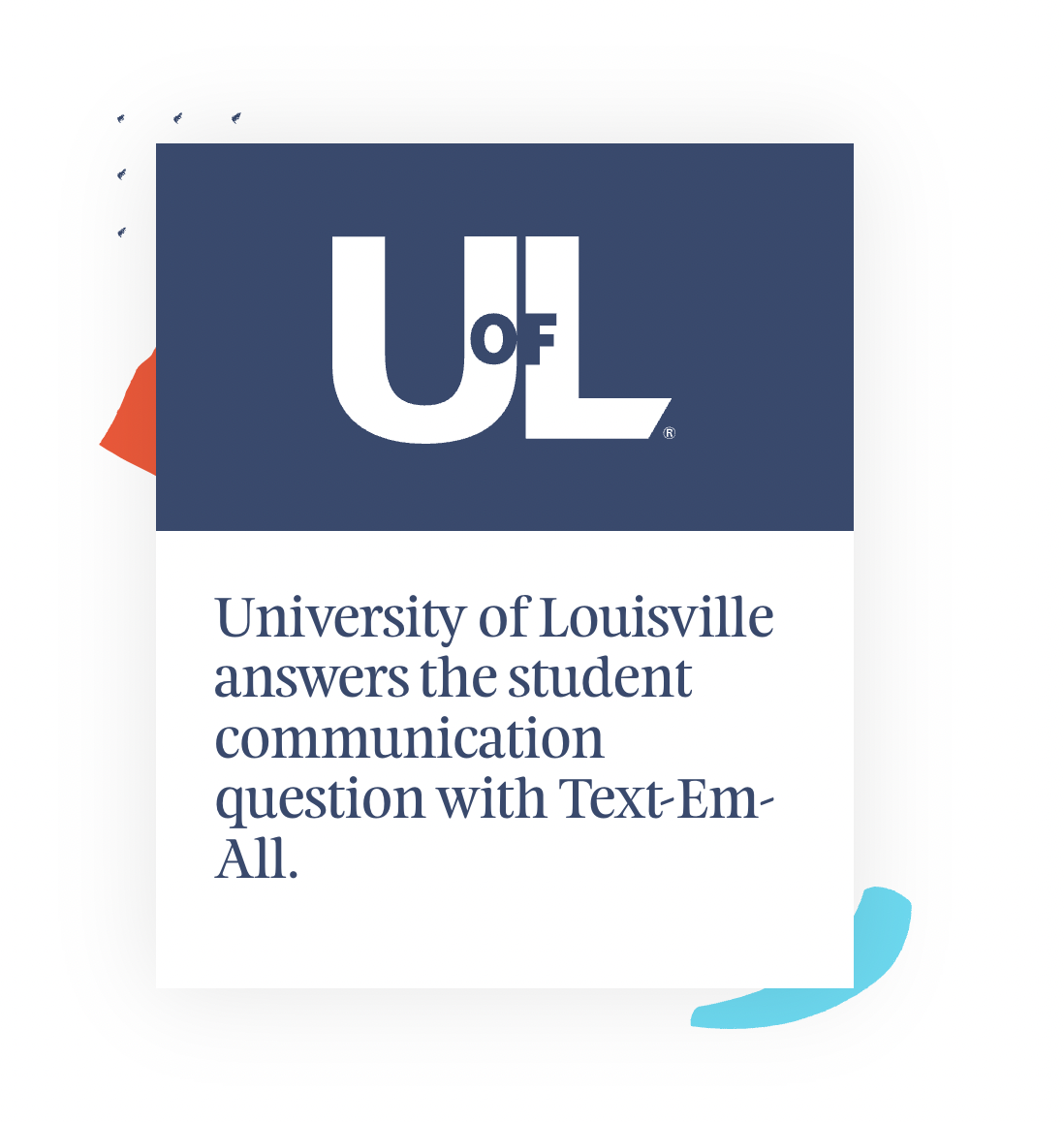 Every year, the University of Louisville is faced with the challenge of effectively communicating with thousands of prospective students and approximately 2,600 incoming students. UofL freshmen are usually met with a flurry of information while they hastily assimilate into campus culture.
Using Text-Em-All, UofL discovered that text messages were the best way to cut through the chatter.
One text message blast offered incoming freshmen a week of free campus parking if they responded with the three things they were most excited about in the upcoming year. The flood of responses was astounding.
Texting or calling, we've
got you covered.

Our easy-to-use service gives you the tools to send important messages fast,
no matter how many people you need to contact.
Transparent pricing.
No contracts, hidden fees, or pushy sales.

Two plans to choose from. Not sure which is best for you? Try our calculator, or start a free trial and choose later.
Each contact receiving a message will consume 1 credit, longer messages consume more.
Every 30-seconds (call) or 160-characters (text) will cost 1 credit per recipient.
Monthly plans do not use credits.