CAMPUS COMMUNICATION
Connect your campus with mass texting for universities
We help universities, colleges, and higher education institutions increase engagement with students, alumni, and faculty through mass text messaging.
Looking for K-12 education? Learn how schools use our service.
Get Started for free. No credit card required.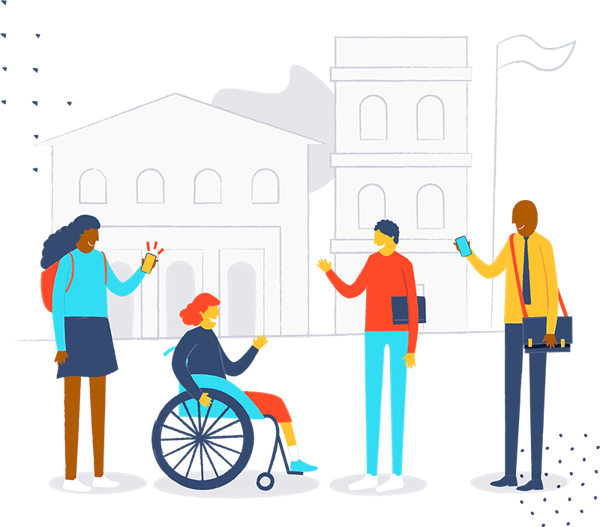 The hassle-free way to reach students
Text-Em-All is an easy-to-use application that will meet your college or university's communication needs. Our automated group messaging service allows colleges and universities to automatically send calls or text messages to every student, fast.
Here are some good ideas:
Tuition due reminders
Financial aid information
Registration deadlines
Weather alerts/cancellations
Emergency/Health alerts
Student/Staff surveys
Welcome messages
Alumni communications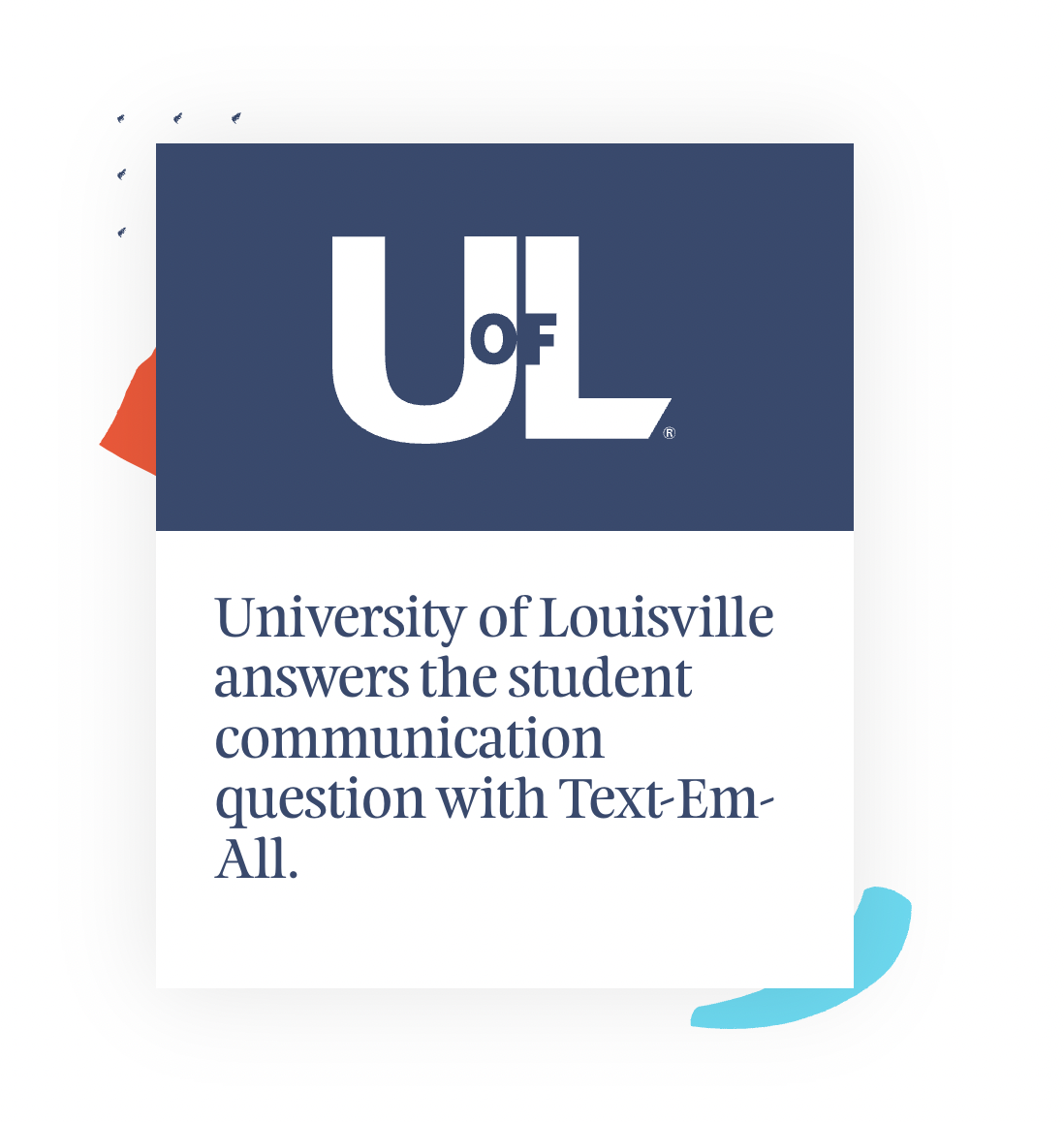 Every year, the University of Louisville is faced with the challenge of effectively communicating with thousands of prospective students and approximately 2,600 incoming students. UofL freshmen are usually met with a flurry of information while they hastily assimilate into campus culture.
Using Text-Em-All, UofL discovered that text messages were the best way to cut through the chatter.
One text message blast offered incoming freshmen a week of free campus parking if they responded with the three things they were most excited about in the upcoming year. The flood of responses was astounding.
Texting or calling, we've
got you covered.

Our easy-to-use service gives you the tools to send important messages fast,
no matter how many people you need to contact.
Simple. Transparent.
No contracts, hidden fees, or pushy sales.
Too many awesome choices? 91% of universities choose our Credits plan.
Monthly
Great for senders who reach the same contact group(s) each month and want predictable billing.

Starting from
No credits needed
Pricing is based on group size
Send messages anytime, see limits
Access to all features, see why