We believe we can make a difference together
In an industry people love to hate, we decided to be different. Making customers and employees happy is our strategic plan, and our culture is our competitive advantage.
At Text-Em-All, we want to do more than deliver messages - we want to make a positive impact. As a purpose-driven organization, you'll discover that we strive to be a joy to do business with, prioritize greatness over growth, and put people above profit.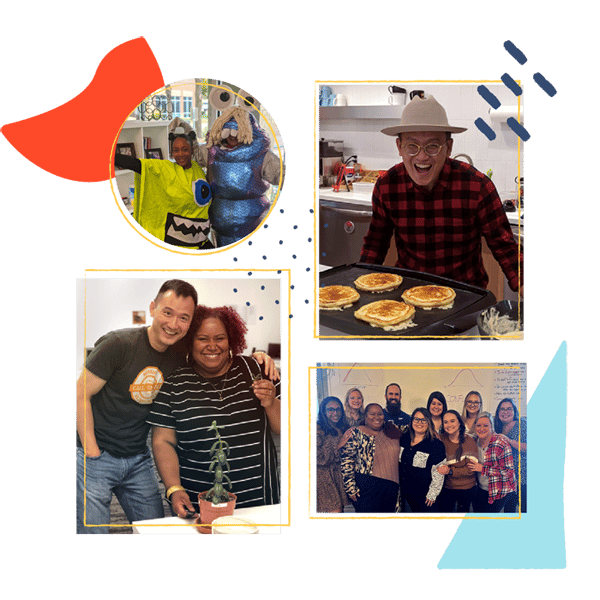 Compassion
Our shared humanity connects us. We feel for each other and help in ways big and small.


Authenticity
The courage to be imperfect, to show up and be real, to be honest, to be our true selves.

Shared Excellence
We know our best can always be better, and great things are never done alone.
The Text-Em-All Manifesto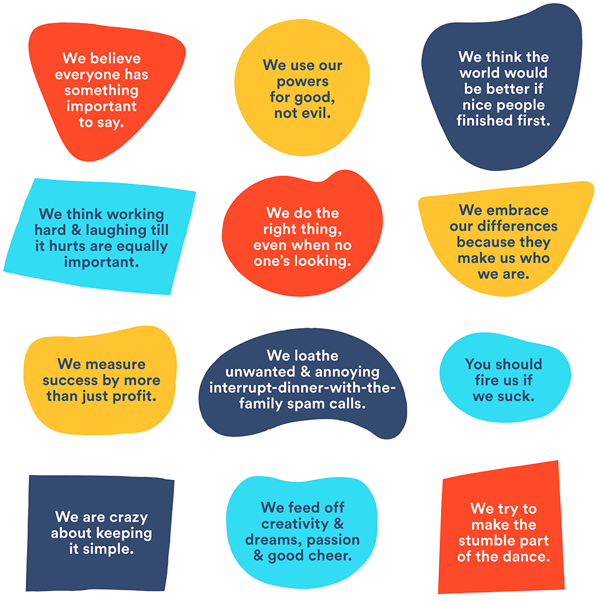 "Our values and manifesto aren't just talk; they guide everything we do and the decisions we make. As a result, we sleep better at night, love what we do, and have a great product."
— BRAD HERRMANN, President & Co-Founder of Text-Em-All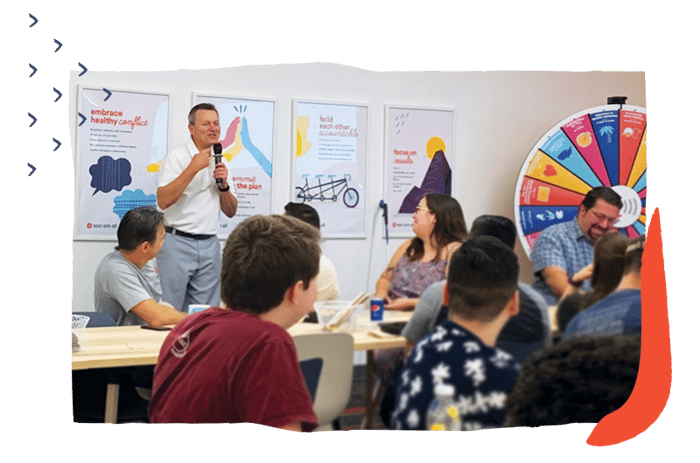 Transparency
Every week, we gather the company together for a group lunch over our Scoreboard meeting, where we practice open-book management. This meeting allows employees to get to know each other across teams, better understand what each team is doing and why, and provides a dedicated space for us to discuss important topics or issues.

Connection
We believe fostering opportunities for genuine connections among our employees. Whether it's our get-to-know-you lunch benefit, bi-monthly TEA Talks, or Fun Zone company events, we work hard to cultivate an environment that allows us to connect and grow together.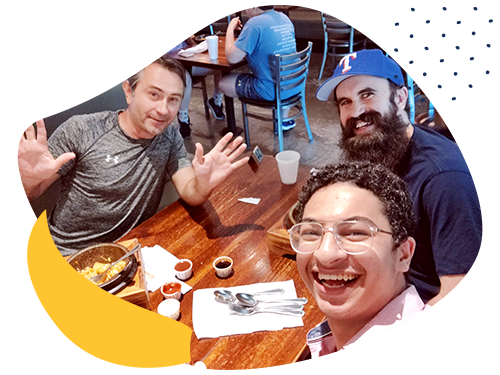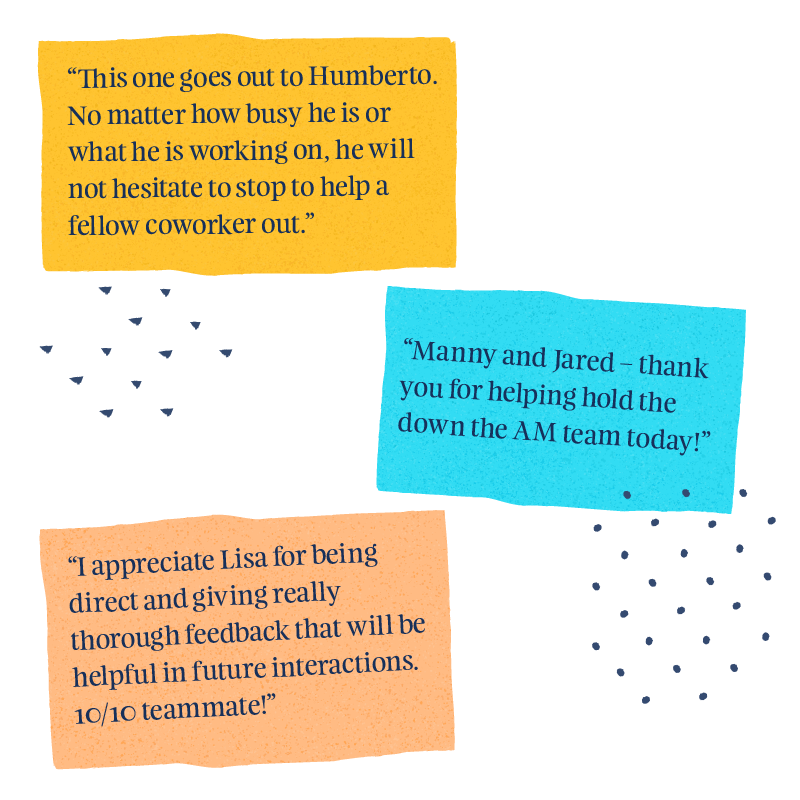 Recognition
It feels good to be recognized, and we prioritize recognition as a valuable part of our company culture. We've instituted multiple recognition programs throughout our office, including our Moose Award, Prize Wheel, and Recognition Cards.
Tools that guide our culture
We believe that if we make decisions that reflect our manifesto, align with our values, and adhere to our formula, we'll continue to thrive as a team, and a company, and ultimately fulfill our purpose. To get a deeper understanding of our culture download "The Culture Code: a guide to how we work".
Committed to making a positive impact in our community

Tugboat Certified
As a Certified Evergreen business, we are passionately driven by our purpose to make a positive impact. We believe that putting people over profit, focusing on long- term strategy, and embracing pragmatic innovation are all practices that lead to success.


Material UI
We're the creators of Material-UI, an independent open-source system for incorporating material design into applications. Our mission is to make React UI's development easier, better, and accessible to more people.

Small Giants
We're a proud member of the Small Giants Community, a group of purpose-driven companies and like-minded leaders that help each other (and budding entrepreneurs) grow and work mindfully. We believe in prioritizing greatness over growth by creating a positive company culture.

Senior Source

We believe in enhancing the quality of life for senior citizens, which is why Text-Em-All partners with The Senior Source to create memorable holiday experiences for seniors in need every holiday season. Whether it's dressing up as Santa or playing bingo – it puts a smile on everyone's faces.

Quarterly Contributions
We believe in sharing our profits to positively impact our community, which is why we've instated quarterly charitable donations. Each quarter, all full-time employees have the opportunity to allocate $1,000 across five local organizations however they would like.

React JS Dallas
We are committed to building a network of innovative thinkers, which is why we host a regular meetup for Dallas-area developers to learn more about the React JavaScript library. Everyone from seasoned veterans to newcomers join us for a great conversation.

Frisco Family Services

We believe every student should have the confidence and essential items needed for a successful start to the school year. Every summer, we partner with Frisco Family Services to help volunteer and pass out school supplies, new clothing, and goodies at their Back2School Fun Fair.

Radicubs Robotics

We believe in creating a safe and fun environment for individuals of all ages to come and explore their interests in robotics and entrepreneurship. Each school year, we lend our office to local students to help them build a robot for the FRC competition.

Volunteer Time Off
We believe that it's important to give your time and talents to organizations you feel passionate about, and that's why each Text-Em-All employee receives one week of VTO (Volunteer Time Off) a year to serve with an organization(s) of their choice. VTO does not count toward PTO.
Help us make a positive impact
Interested in joining a tight-knit, steadily growing team that puts people above profit while fighting against spam?