Mass text messaging helps you reach groups faster.
Not convinced?
Here's what our customers are saying.
* These are actual quotes from real customers!
"Your mass text service is inexpensive, and it is very easy. In less than two minutes, I can get an important message out to all my contacts. That saves hours of calls. Well worth it!"
REV. RAYMOND DELAURIER
Not convinced?
Here's what our customers are saying.
* These are actual quotes from real customers!
"We had an old Phone Tree on our phone system and it tied up the phone while in use. It is good not to have to worry about it now. Calls go out much quicker."
ANNETTE JACKSON
Not convinced?
Here's what our customers are saying.
* These are actual quotes from real customers!
"Easy to use, always works like it's supposed to and when I had a problem, customer service handled it quickly and were very friendly and courteous! Awesome service!"
RONALD GRAY

Reach groups faster with our mass texting service
More than 44,000 organizations have relied on Text-Em-All's easy to use automated calling and mass texting service to quickly send a mass text to their contact groups. No sms marketing, political, or fundraising allowed. No short code mass text messaging service for sending mass information to contacts, we use toll-free or local numbers to send a mass text. Don't forget to check out our mobile app that let's you easily manage two-way conversations on the go!
Deliver your text messages faster with mass texting
Text-Em-All is an easy-to-use mass text messaging service that's only used to send messages people actually want to receive like job openings, church services, school closures, emergency alerts. Our texting service will let you send mass text messages quickly.
Simple but powerful
An easy-to-use interface lets you schedule your mass texts, add images, respond privately to replies, and opt-out contacts. Plus you get free additional users, text numbers, and transparent pricing.
Reach large groups fast

Our mass texting service doesn't limit, or batch, the number of contacts in your broadcast. Five people or 50,000 - we'll get your text messages out fast.
Personalization and templates

Insert fields like "first-name" to increase replies and save messages as templates to easily reuse them later. Makes bulk text messages reusable.
Amazing results

Get detailed results when you send mass text messages showing you deliveries, fails, opt-outs, and replies. Perfect for bulk texting!
Personalized text messaging gets results
Research shows that when you send mass text messages with personalization can yield a 4%-12% better response rate to your message. If you're looking to fill a job or shift quickly, get more responses to payment reminders, or even ensure more members of your congregation read a daily devotional - using text personalization with our mass texting services is the key.
Differences between group texting & mass texting
Many users get confused between group messages and mass text messages. While the two sound and appear like a mass text, a thin line differentiates them. Let's dig into the details of bulk SMS!
What are group messages?
A group message involves three or more recipients. The most interesting thing about group messages is that replies are not private, and data rates may apply. If you send a group message to 10 people and someone replies, everyone in the group can see the message - and so on. This is one of the reasons that group texting is better for personal or non-business messaging. Unlike a mass text message, there is a limit on the number of recipients.
The maximum number of recipients depends mainly on your mobile device and carrier. Some older phones allow you to send texts to 10 recipients, but some models only enable you to send messages to up to 30 recipients using SMS.
Group messages are typically sent as an MMS and must be enabled from the settings. The process is relatively simple, however. Go to your contacts and create a group of recipients. You can have several groups and name them accordingly.
While group messages are an easy way to send a text message, the limit on the number of recipients can be a problem. Plus, since they're sent as MMS, not all phones may support group messages.
Group messages are not counted as a single message, i.e., if you have ten recipients, you will be charged for ten messages. Similarly, the phone may or may not open ten different threads, making it challenging to manage all the conversations.
How does sending a mass text work?
Mass text messaging (also known as bulk texting) is used to text many people simultaneously. To send mass texts, you will need to develop your mass texting interface using an SMS aggregator or utilize a bulk SMS service like Text-Em-All. We have already created a bulk SMS service and have negotiated lower rates due to the high volume of messages we send. We currently send over 30 million SMS messages per month.

Unlike group texting, mass messaging replies are handled differently. When a business chooses to send mass texts to 1,000 contacts, they often receive replies. Each reply is treated as an individual and private, 1-to-1 text conversation. Contacts can only see text messaging between themselves and the sender, not any other contacts on the mass text. Mass texts are sent via local or toll-free numbers.
There is generally no limit on the maximum number of messages sent with mass texting. Additional vetting may be required in some cases to send a large amount of texts at once, but if you're using Text-Em-All, we will help you make sure you can get your messages where they need to go quickly.
Which type of mass texting should I choose?
Group texting is helpful if you have a small list of recipients for personal use. On the other hand, a mass text messaging service is beneficial for businesses that have a massive list of recipients and need to keep people informed via mass text.
Group messages may appear affordable, but the cost per message can be very high if you have a huge list of recipients. Plus, responding to each message is also troublesome since no privacy is built into the system.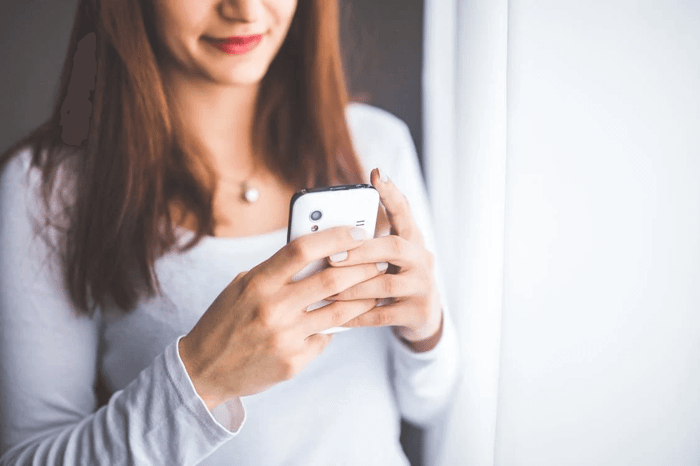 What are some mass text messaging best practices?
Narrow your contact lists

It's fine to message all of your contacts, but when filling a job - it doesn't make sense to message 1,000 candidates when only 500 are qualified.

Text Notifications

Large mass texts may result in a lot of responses. Avoid getting overwhelmed by changing the frequency of unread message notifications.

Mass texting structure

A good mass text has 3 parts: identifying the sender, your information, and a clear call to action so the recipient knows exactly what they should do next.

Personalize text messaging

We've already talked about this, but using personalization in your mass text message increases text message engagement with your target audiences.
6 tips for writing a good text message
With a 98% open rate, text messages are the best way to contact customers, clients, or employees. However, for a text message to be compelling, it needs to be written and sent to get the recipient's attention. You don't want them to dismiss it as spam or ignore the message because it arrives at an inconvenient time. It should be engaging and encourage the recipient to take action, whether you want patients to book their flu shots or inform employees about a policy change.
Writing a good text message may not be as intuitive as you think, so look at our six tips for writing an effective text.
1. Identify yourself
While texting from a local or toll-free number has the added benefit of not having to give out your personal information, you don't want to be too anonymous. If your contact doesn't recognize your number, there's a high probability that they'll delete the message to keep themselves safe from spam. That's why it's imperative to identify yourself in your first message and in every new broadcast. This provides a sense of security and trust and makes it more likely for the text to be read.
Text-Em-All offers a text templates feature that will allow you to add a previously created message into your text broadcast. You can use this feature as a personal introduction or a signature to help your audience identify you every time you send a message.
2. Make your message clear
The first step to writing a clear and effective text is identifying the why behind the message. What's the point of your message? Once you've identified the point, write and re-write the message until you have a concise, straightforward message. Keeping the message brief and unambiguous will ensure your contacts don't just glance over the message without fully understanding its intent.
3. Make it personal
Text messages don't have to sound like an AI chatbot wrote them. Part of what sets today's business texts apart from spammy, unwanted texts is that they provide the opportunity to give meaningful, personalized information.
The simplest way to personalize your message is to include your contact's name in the message. Not only does this make the message more personal, but it also ensures they know the message is intended for them. At Text-Em-All, our platform offers a personalization feature that inserts custom fields (First Name, Last Name, Company, etc.) into your text broadcast by automatically filling in your contacts information.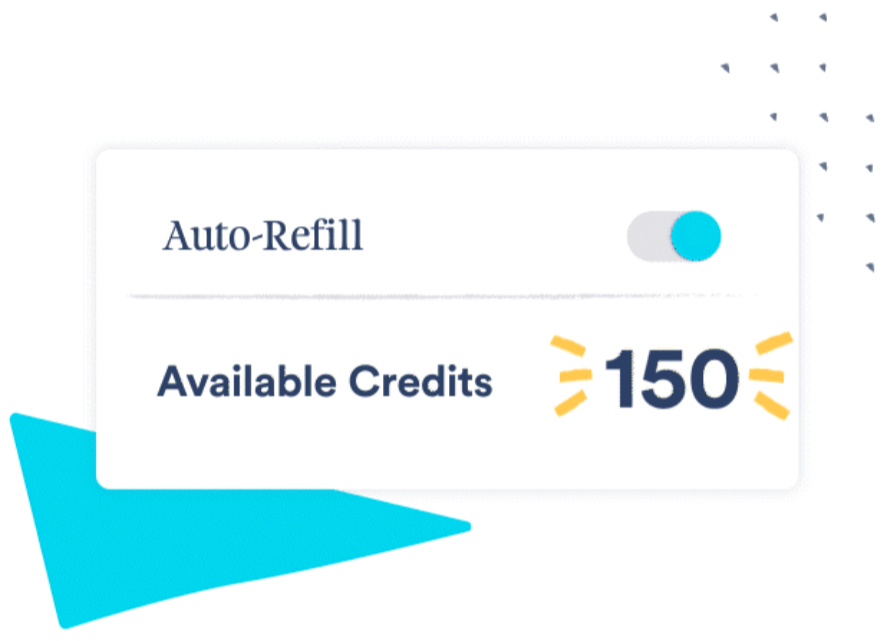 4. Stay Professional
While being friendly and personal in texts is good, you must also keep the message professional. You should avoid emojis, abbreviations, and other text elements that could harm the impression you are trying to create. You should only capitalize proper nouns and the first word of each sentence and check each message to ensure your grammar and spelling are correct.
5. End with a call to action
A call to action encourages recipients of your text to take the next step. There are a variety of actions that you could want your contact to take, but here are some common CTAs.
"Please respond to this message if you are interested."
"Go to ________.com to register."
"Check your progress/grades/schedule at ________."
"Call us at 888-xxx-xxx to ______."
Whichever CTA you use, make it clear what you want them to do next, whether it's making a call, sending a text message back, clicking a link, or something else.
6. Optimize your messaging schedule
It's not just about what you say in your text messages but also when you choose to send them. Scheduling your text messages at the right time can be just as important as writing them well. If people receive your messages at a time that's not convenient for them, they might choose to ignore them. Studies have shown that mid-to-late afternoon is the best time to send a text message if you want reasonable open rates and responses. About 6 pm, just after many people finish work, is one of the best times to send your text.
An effectively written text message is more likely to connect with your intended audience. It can also help you to get the response that you want. Before you send your message, test it to ensure it reads correctly and has no mistakes. Get someone else to look it over, too, so you have another set of eyes to check it.
Overall, texting is a really effective way to get in touch with your contacts, but writing a compelling text shouldn't be stressful. Just focus on the content of your message, keeping it short and sweet, and your audience will be grateful.