BUSINESS TEXTING Service
Reach employees with a text messaging service for business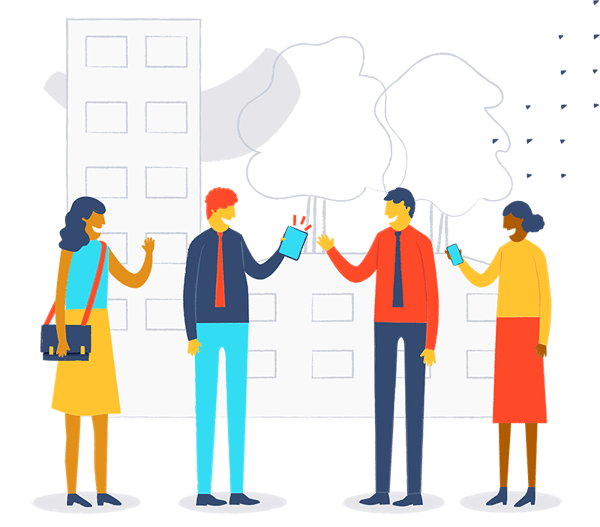 Simplify team communication
Effective communication is a crucial component of any successful business, and improving employee communication has shown to greatly enhance workplace productivity. Our powerful business text messaging software allows you to create messages that are personal and timely - saving you time and boosting team morale. Whether you need to send urgent messages or regular updates, we'll make it easier for you to stay connected with your employees and make your business better.
Here are some good ideas:
Emergency notifications
Schedule changes
Timely reminders
Meeting and deadline reminders
Feedback surveys
Training information
Event changes and updates
Timesheet reminders
Key features
Text-Em-All has powerful features like automation, templates, surveys, personalization, scheduling, keywords, api access, integrations, and much more. Below you'll find some of the key features.
Strengthen communication with our mass messaging service
Our texting software offers many benefits, including an easy-to-use platform, outstanding deliverability, and award-winning customer support. Other notable features include:
Automation
Leverage our easy-to-use automation features to respond to and engage with your contacts even while you're unavailable. We currently offer auto-replies and SMS keywords automation features.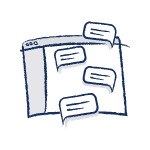 2-Way Texting
Using a business texting service, you can send a mass message to a large group of people and then engage with individuals 1-on-1 without the entire group seeing your conversation.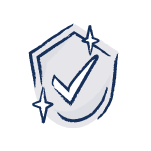 Integrations
We have several existing integrations to give you a seamless experience with tools you use every day. In addition, we have an open API so we can integrate with software you use or have developed.
9 Business texting etiquette rules to remember
Pay attention to timing.
Messages sent after-hours are considered urgent, so it's best to send all non-urgent messages, such as billing or appointment reminders, during business hours.
State who you are.
Always begin your text by identifying yourself and your company, especially if the message is coming from a number your contact may not recognize.
Keep your text brief.
Texting aims to quickly communicate short messages, so don't make it complicated or in-depth. Avoid sending long, rambling messages that may be difficult for the recipient to understand, and try to stick to one topic per message.
Text clear, specific information.
Get to the point right away. Present the most important ideas immediately and avoid using vague language or assuming the recipient knows what you're talking about.
Mind your tone.
The use of texting in all caps to grab attention, convey importance or urgency, or emphasize a thought is common stylistic usage in the internet age. However, this isn't appropriate for business text messaging.
Respond promptly to replies.
Be prepared to respond to texts in a timely manner after you send out your broadcast. People become frustrated when they feel like communication only goes one way.
Use proper spelling and punctuation.
Edit and proof your messages before you send them. Make sure all words are spelled correctly, and avoid using text shorthand. If you frequently send similar messages, think about using templates to minimize errors.
Do not text confidential information.
Avoid texting sensitive or confidential information, such as financial data or personal information. Instead, use secure communication channels or talk about the matter in person.
Avoid abbreviations and emojis.
Make your messages short, but resist abbreviating words and phrases. While it may be appropriate in personal communication, it's best to refrain from using them in business texts as it can be unprofessional and easily misinterpreted.
Simple. Transparent.
No contracts, hidden fees, or pushy sales.
Monthly
Great for senders who reach the same contact group(s) each month and want predictable billing.

Starting from
No credits needed
Pricing is based on group size
Send messages anytime, see limits
Access to all features, see why
0

%

of text messages are opened
0

%

are read within the first 3 seconds
0

%

receive a response within 3 minutes