Quickly deliver urgent messages
Businesses around the country are finding more and more uses for business text messaging services and calling solutions. Text-Em-All's business clients are saving money, improving customer service, speeding up response times, communicating more effectively, and increasing sales using our easy-to-use platform.
Business text messaging examples:
Emergency notifications
Timely reminders
Important/last-minute announcements
Employee notifications
Shipment/delivery/arrival information
Event changes or updates
Past-due notices
Service updates
Texting or calling, we've got you covered.
Our easy-to-use business texting service gives you the tools to send and receive important messages fast, no matter how many people you need to contact.
Mass Business Texting Benefits
Automatically detect mobile numbers
Schedule messages in advance
Manage replies and carry on conversations
Text from your business number (even landlines)
Access templates and personalize texts
Automated Calling Benefits
Reach 100% of your contacts
Adjust call speed to regulate reply volume
Save recorded messages for future use
Leave voicemails if contacts don't answer
Let contacts easily connect to a live person
Affordable, no-hidden-fee pricing
Pay-As-You-Go Plan
5¢-9¢
per message
Price dependent on how many message credits you purchased. One credit is good for one 30-second call or 160-character text message.
Monthly Subscription
starting at
$7.50
per month
Price varies based on how many unique phone numbers you contact each month. Message your contacts as much as you like.
Business text message questions
The future of text messages for business
It is predicted the number of businesses using text messaging as a form of communication is only going to grow. It is predicted that 3.5 trillion business SMS messages will be sent in 2023 which is an increase of 1 trillion from 2019.
It's safe to say that sms text messaging for commercial reasons won't be going anywhere soon. Although it seems to be a more analog way of messaging in an age of Facebook bots and instant chats, it doesn't cross the line between commercial and personal.
Messaging by SMS will remain a crucial channel for businesses to send and receive communications for the foreseeable future. In fact you can expect to see a lot of enhancements to text messaging in the coming years. Ready to get started with our free trial?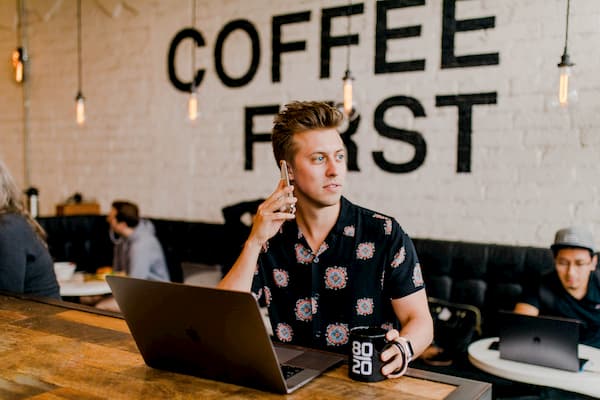 Is texting an acceptable form of communication in business?
There are multiple ways to conduct your business operations in the digital age. However, you may question whether organizations should be using mass texting as a way to communicate with customers.
Could text messages, using either a business number or 10 digit toll free number, be seen as intrusive or too personal?
The key to answering this question is by looking at the reasons text messaging is being used by businesses. If you are using a an automated messaging service for your business which is providing clients with the information they actually want and need, it is a valuable method of communication.
Notable examples of this are; sending reminders for appointments, interview reminders, or details of a shipped item. Another useful way of making use of business texting is for providing customer support.
Where things start to get problematic with business texting is when companies use bulk messages to SPAM their customer, for SMS marketing or cold sales.
There is also etiquette for where a business acquires the phone numbers on their contact list. You should not be buying phone numbers, and should only ever be messaging customers who have given their permission to be contacted by text messaging. This doesn't just mean they have voluntarily given you their number but have explicitly opted into being contacted.
We've all been on the receiving end of unwanted messages from businesses self-promoting, soliciting sales, promoting political agendas, or asking for charitable donations. This is not an effective use of business texting and often leaves people feeling harassed and hostile to your outreach. There are very specific rules surrounding mass text messaging and SMS marketing which you can read about here.
Make sure your customers are happy to be contacted by your business, and that you are using a text messaging service for business which makes it easy for them to opt-out from your communications should they wish to. Also, this is a good way to monitor contact management.
Further to this, be respectful with regards to the time you schedule your text messages to reach your customer. This is especially important if you are sending messages across different time zones.
Another use of mass texting for business can be between team members. This is very different from mass text messaging your customers, however, can be a useful way of speedy communication. Again, boundaries need to be respected here and employees should have the opportunity to opt-out of being contacted via text if they want to.
A great example of the successful use of business text messaging is for employment agencies. They can easily update their contractors about the availability of work as well as sending automated reminders about submitting timesheets for Payroll.
Every five-star review puts a smile on our faces*
*And boy our cheeks are getting tired.
Text-Em-All is the best thing we've ever implemented. I was able to integrate Text-Em-All into my retail app to send recorded voice messages to customers, saving staff hours of time. I've had nothing but good experience with Text-Em-All. Their API instructions are clear and make it easy to set up the features I use.
The website is extremely user-friendly and a "breeze" to use. Overall, I use this service to quickly and easily communicate with my workforce. Employees today want communication that is 1) fast, 2) easy, and 3) speaking their language. Text-Em-All has this and more!
This service has made communication with employees MUCH easier! It shows when texts have been delivered, and it keeps a record of all sent and received messages, which is great as well. Overall we are very glad we learned of Text-Em-All and are utilizing their services.
9 Business texting etiquette rules to remember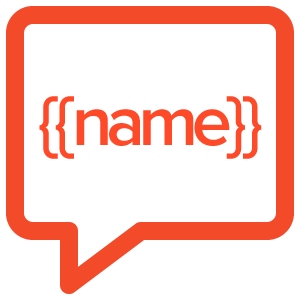 Pay attention to your timing.
State who you are.
Keep your text brief.
Text clear, specific information.
Mind your tone when you use text..
Spelling and punctuation count when you use text.
Do not text confidential or sensitive information.
Avoid abbreviations and emojis (this isn't social media!).
Respond promptly when you receive text messages.
How to use business texting
Customer Service
Using text messaging can be an efficient way to handle customer service. First off, it saves time. If you use a generic customer care email address for customers' queries and complaints, it can take a long time for employees to go through the individual text messages. The back and forth between customer experience representatives and customers can be time-consuming, thus prolonging any problem.
With text messages, customers can have direct contact with an agent and get their inquiry or issue dealt with faster. This will in turn provide a better customer experience from your company and lead to more positive reviews as well as repeat business.
Text messaging is also an effective way to build rapport with your customers and manage the relationship. It is a way to help customers feel more personally connected to your business and dealing with issues over text effectively can be a way to gain customer trust.
You can use a business messaging platform to set up texting. Once you create your account, it will be simple to set up, schedule messages, manage notifications, and communicate effectively to increase customer relationships.
Other uses for business text messaging
Although customer service is one of the most common uses for business texting, there are plenty of other ways to effectively use a business text messaging service. Some examples are:
SMS Surveys
If you want to conduct some research for a new product or service, or simply get feedback on how your business is currently performing, speaking with the stakeholders in your business is of utmost importance. One of the most successful ways to gain feedback is by asking your customers to complete a survey. This can easily be done through text.
If you make the text survey simple and quick to complete, the probability customers will complete surveys by text rather than email is much higher. According to research, 31% of consumers reply to surveys within 5 minutes of receiving them.
Auto-replies
Some questions and inquiries don't require a personalized response. For dealing with these types of messages, you can set up auto-replies through your business texting software. If you have a number on your website that clients can send a text to it can be an effective way to manage incoming communications from prospects.
Business texting can be positive!
Here are just a few ways your business can use text messaging for good:
Customer anniversary messages.

Show your customers you genuinely care with a quick, personalized text message to help them celebrate the milestones of life.

New employee welcome messages.

The first days of work can be the most stressful. Welcome your new hires with a friendly greeting that helps them transition into a new role.

Weather emergency notifications.

Notifying your community of incoming severe weather events can help save lives. Bad weather can hit seemingly out of nowhere, so knowing what to do and where to go is imperative. Be a port in the storm.