Deliver text messages and calls to patients and staff members
What if missed appointments and forgotten medications could be a thing of the past? Text-Em-All's automated text messaging service is an ideal way to deliver appointment or medication reminders to patients. If you're in need of extra staff during the COVID-19 pandemic or a late-night shift, Text-Em-All is a great tool for text messaging employees as well.
Here are some good use cases:
Flu and other vaccine reminders
Safety guidelines for COVID-19
Employee and patient wellness checks
Appointment reminders
Open-shift alerts
Texting or calling, we've got you covered
Our easy-to-use messaging platform gives you the tools to send important text messages and calls fast, no matter how many people you need to contact.
Mass Text Messaging
Automatically detect mobile numbers
Schedule messages in advance
Manage replies and carry on conversations (Mobile app coming soon!)
Text from your business number (even landlines)
Access templates and personalize texts
Automated Calling
Schedule messages in advance
Adjust call speed to regulate reply volume
Save recorded messages in message library for future use
Leave voicemails if contacts don't answer
Let contacts easily connect to a live person
Benefits and features built for every healthcare facility
Medical Practices
Get your patients through the door on time and decrease no shows with appointment reminders.
Hospitals
Streamline staff communications with time-sensitive open shift alerts and other emergency notifications.
Senior Living Facilities
Provide peace of mind to senior living residents and their families with automated messaging.
COVID-19 exposure notifications
The global pandemic has forced many businesses to restructure their processes to cull the spread of the virus. One of the key defenses against spreading the disease is alerting people who may have been exposed.
As a result, we've seen a huge increase in customers looking to deliver notifications via text messages to employees and customers when another individual's lab results has tested positive for COVID-19 in the United States. This new process is taking place across a wide range of industries. From restaurants to healthcare facilities, everyone must play their part in helping to stop the spread of the virus–and it all starts with communication. To learn more about exposure notification requirements and health tips, click here.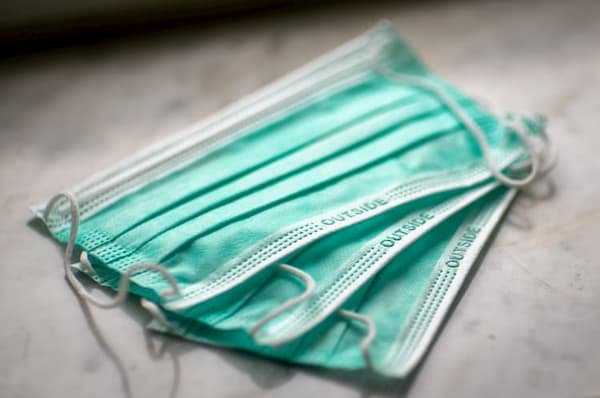 Benefits of mass texting for senior living facilities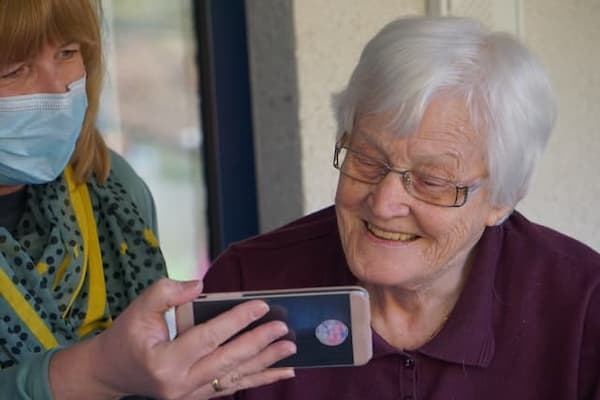 For senior living facilities, text messaging in healthcare (SMS for healthcare) has many benefits to the facility, patients, and their families. You'll be able to keep your contacts in the loop, build trust, and save time and energy while delivering emergency and informational healthcare SMS messages fast. Effective communication is the foundation for excellent patient care, which ultimately leads to better family and patient relationships.
Senior living facilities and caregivers can find a myriad of benefits by texting in healthcare and utilizing SMS reminders, including: connecting your team, saving time and resources, appointment reminders, prescription refills, test results, emergency management, and providing peace of mind to residents and their families.
The use of technology has changed the way senior living facilities operate. As more residents become comfortable with personal mobile devices, facilities are moving away from the old ways of communicating with their residents, families, and staff members, and beginning to rely on automated voice and mass text messaging tools like Text-Em-All.
Best texting practices for sms appointment reminders
According to a 2018 survey, about 42% of healthcare patients miss or skip their appointments. While healthcare industry organizations may not be able to do very much about the patients who skip out on their appointments on purpose (no shows), you can reduce the no show rate by investing in an automated sms for healthcare messaging app.
Once you've decided on an appointment reminder service for healthcare sms communication, there are a few best practices to keep in mind:
1. Don't send too many messages
2. Make your messages clear and concise
3. Consider a response request
4. Make your text reminders personal
5. Don't send a message too early or late
6. Never enough SMS messaging reminders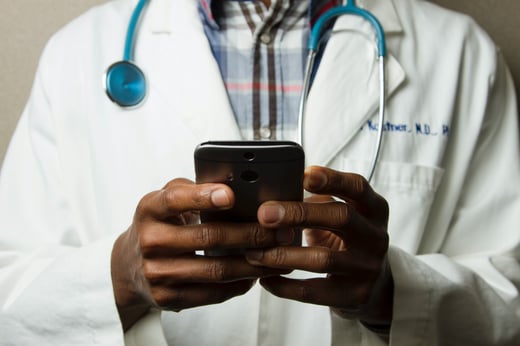 Affordable, no-hidden-fee pricing
Pay-as-you-go
5¢-9¢
per message
Price dependent on how many message credits you purchased. One credit is good for one 30-second call or 160-character text.
Monthly subscription
starting at
$7.50
per month
Price varies based on how many unique phone numbers you contact each month. Message your contacts as much as you like.
"During COVID, we have been able to communicate with residents and families safely because of Text-Em-All."
"As more and more people rely on their phones, we have come to realize this is the best way to communicate in real time with patients about appointments compared to other communication channels."
"Prior to using Text-Em-All, we had to spend hours calling over 275 people individually to get our messages out. Now I am done in 2 minutes!"