Text large groups faster
Personalize Messages
Create personalized text templates that include custom fields like first name or appointment date/time. Save these in your message library to be used later, or by other users on your account.
Large contact groups
We understand the power and urgency of mass messaging. We don't limit the size of your contact groups. Whether it's a group of five or 5,000 - we'll get your message out quickly.
Amazing results
Text messages are incredibly effective at generating responses. Along with detailed reporting, you can get notified and quickly respond to replies online.
Powerful features
Message scheduling, picture messaging, notifications, auto opt-outs, free additional users & text numbers, and flexible pricing with no contracts.
Is a mass texting service right for you?
We know we're not the right fit for everyone. For starters, if you're looking to do marketing, political, or fundraising - then look elsewhere. While these types of messages are not illegal, we've made a conscious choice only to deliver the types of informational messages that most people don't mind seeing. Is mass texting illegal?
How to send a mass text
Step 1
Set up your text broadcast
Choose whether to send a text, call, or both - whether you want to send it now or later, and which number you'd like it to come from. We don't use short-codes or keywords to send mass texts, rather our messages come from a toll-free number we assign to your account for free.
Step 2
Add your contacts
Add contacts from your contact list, copy and paste, enter them manually, or upload a spreadsheet. We'll automatically show you any numbers that can't receive a text. As a rule, you should only message contacts that have given you consent to message them. Under no circumstance should you ever try to message a purchased list of contacts.
Step 3
Compose your text
Compose a new text message or select a template from your message library. Personalize each message with custom fields for name and notes (such as appointment times). Some best practices when sending mass text messages include; clearly state your audience (employees, members), avoid URL shorteners, clearly identify your organization, do not include a callback number that is different from your text number.
Step 4
Preview and send
Confirm the broadcast details before sending your message. Did you personalize your message? Did you say who you are? Is the delivery date and time correct?
Step 5
Check results and manage text replies
View delivery results for your message and respond to anyone who's replied. We'll show you how many messages failed or completed, as well as notify you when new unread messages arrive. You can adjust your notification settings to different time increments.
Text, voice, or both. Text-Em-All makes it simple.
Mass Texting
Automatically detect mobile numbers
Schedule messages in advance
Manage replies and carry on conversations
Text from your business number (even landlines)
Access templates and personalize texts
Automated Calling
Schedule messages in advance
Adjust call speed to regulate reply volume
Save recorded messages for future use
Leave voicemails if contacts don't answer
Let contacts easily connect to a live person
A joy to do business with
"The Text-Em-All calling/texting platform allows me to reach our customers when needed to provide them important information concerning their accounts. This service is valuable in our business."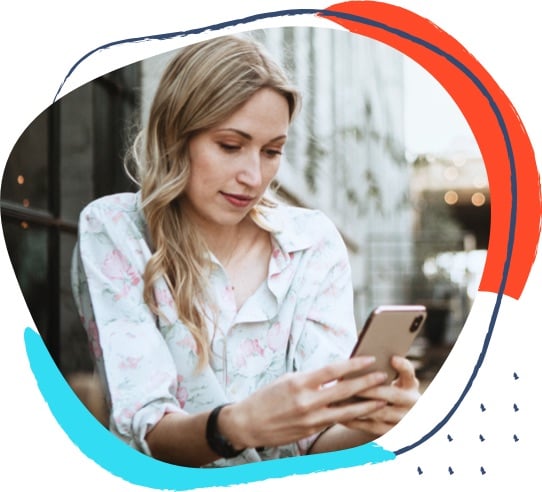 A better way to send text messages
More than 44,000 organizations have relied on Text-Em-All's automated calling and mass texting services to quickly deliver messages to their contact groups. No marketing, political, or fundraising allowed.