Hello! I'm Claire. I joined the team for a summer marketing internship from Charlotte, North Carolina, and I'm a senior at UNC-Chapel Hill. I've been at Call-Em-All for two weeks now, and while I'm still adjusting to the overwhelming amount of Texas A&M fans at the office, I've learned a lot about who CEA is and what they stand for.

Here's what my first two weeks as an intern have taught me about work culture.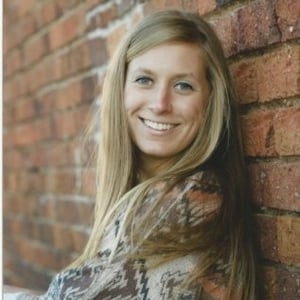 Before my first day, I browsed the Call-Em-All website and stumbled upon their manifesto, and it was unlike anything I'd seen before. It was clever and easy to understand, but what's the point of a manifesto anyway, I wondered? And do CEA employees actually live by those words?
During my onboarding, I learned a lot of time and effort was put into curating a manifesto that represented the personality of CEA, but would also serve alongside their values, purpose, and formula. The key to having a highly successful culture and workplace is having values and a purpose that employees can get behind - not one that was dictated to them.
Here's how I've seen CEA embody their manifesto:
We believe everyone has something important to say

Whether it's tech giant, Amazon, or the local Baptist Church down the road, CEA helps customers deliver significant messages, and provides them with the same exceptional customer experience (our NPS score is 85, to be exact).
From Day 1, I've been included in weekly meetings on "the lawn" and lunches outside the office in which I'm asked to provide my input on things.
We use our powers for good, not evil

Helping religious groups, businesses, and healthcare providers send important communications? Check. Sending unwanted political, marketing, or fundraising messages? Nope. Just call us the "Captain America" of the mass communication industry. Learn more about their war on spam here.

We think the world would be better if nice people finished first

Although in CEA's case, this is pretty much true.

We do the right thing even when no one's looking

We're like that kid who empties the dishwasher without mom asking, and recycles everything. No, really. We have a recycling team and someone nicknamed Captain Planet.

We think working hard and laughing till it hurts are equally important

One night, employees are staying up until 5:00 AM finishing a big project. The next, they're playing an intense game of bowling in which the losing team has to perform a lip-sync to Miley Cyrus's "Party in the USA."

We believe in eating more apples than cupcakes

Is the kitchen always fully stocked with bananas, apples, and oranges? Yes. Did someone bring in 2 boxes of doughnuts this morning for the office? Also yes.

We loathe unwanted and annoying interrupt-dinner-with-the-family spam calls

Over half the employees have families of their own. They know getting everyone to sit down at once is already hard enough.

We embrace our differences because they make us who we are

CEA embraces their simplicity, customer experience, and culture, just as they do their intern from China, the military-retiree turned engineer, and the "super-mom" with 2 kids. Meet the team here - diverse skills and passionate people are the keys to our success.

We think you should fire us if we suck

No, seriously. They do everything in their power to please customers. On the off chance that's still not enough, they suggest, even encourage you to find help elsewhere.

We are crazy about keeping it simple

In addition to no contracts and upfront pricing for customers, CEA keeps it simple in the office by using open communication and providing honest feedback.

We feed off creativity and dreams, passions, and good cheer

Being part of the "small giants" business community means CEA cares about their employees & community first, and profit second. "Coder Dojo," a volunteer-led coding program for kids, and an annual "wrapping party" during Christmas where employees and their families wrap presents for residents at senior living communities are ways the company gives back.

We try to make the stumble part of the dance

Fall down seven times, stand up eight.
At the end of the day, my co-workers at CEA are hard-working people who care about making their customers' lives easier and the world a better place-- and they have fun while doing it. I'm happy to be part of a company that not only has a manifesto but genuinely lives by it.
And, to learn more about how and why CEA founders are passionate about work culture, click here.
Inc Magazine Best Workplaces 2017
Related Categories
Claire Hart is a Marketing Intern at Call-Em-All, an automated calling and group texting company that provides solutions for small and medium-sized businesses, large corporations, membership organizations, community groups, and individuals. Claire is currently a senior at the University of North Carolina at Chapel Hill, majoring in Advertising with a minor in History.