Build trust in your management company.
Management companies thrive on happy renters, well-cared-for properties, and satisfied employees. Text-Em-All helps you achieve these goals with an easy-to-use, personalized communication solution.
Our property management texting service allows management to send voice or text messages to every resident and maintenance person in your contacts list.
Here are some good ideas:
Rent reminders
Office closures
Pest control
Inspections (fire alarms, air filters, etc.)
Past-due notices and collections
Utility outage updates
Community event notifications
Texting or calling, we've got you covered.
Our easy-to-use mass text messaging and automated calling service gives you the tools to send important messages fast, no matter how many people you need to contact.
Mass Texting
Automatically detect mobile numbers
Schedule messages in advance
Manage replies and carry on conversations
Text from your business number (even landlines)
Access templates and personalize texts
Automated Calling
Schedule calls in advance
Adjust call speed to regulate reply volume
Save recorded messages for future use
Leave voicemails if contacts don't answer
Let contacts easily connect to a live person
Affordable, no-hidden-fee pricing
Pay-as-you-go
5¢-9¢
per message
Price dependent on how many message credits you purchased. One credit is good for one 30-second call or 160-character text.
Monthly subscription
starting at
$7.50
per month
Price varies based on how many unique phone numbers you contact each month. Message your contacts as much as you like.
Questions about mass messaging for property management
Why Property Managers Should Use Conversational Texting
As a property manager, you are likely the sole point of contact for tenants when they have queries or things go wrong at their homes or commercial premises. Property managers deal with a variety of communication challenges, from keeping track of multiple properties to making sure dozens of tenants in one apartment property are taken care of. Conversational SMS messaging for property management can help relieve some of these challenges and boost efficiency.
Tenants Can Easily Request Maintenance Work
Traditionally, tenants call their landlords or managing agents to inform them of any problems at their properties. There is usually a lot of telephone call tennis between both parties as arrangements are made to address any maintenance issues.
Text-Em-All is an excellent solution for rental property management because recipients can respond on their own time, and the messages can be kept as proof of when requests were received and actioned.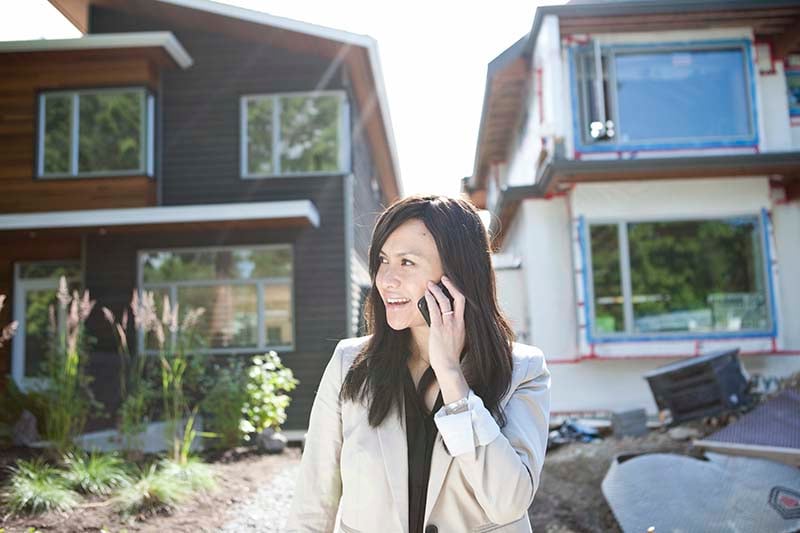 Landlords Can Remind Tenants Of Scheduled Work
There will likely be times where you must have scheduled work carried out at the properties you own. In some cases, contractors may need access to certain properties to conduct their work and the tenants will need to let them into the premises.
When using SMS for property management, you can easily schedule maintenance jobs with tenants and use text messages to remind tenants of the work so they can make themselves available for your contractors.
Easy To Alert Tenants In Emergencies
On some occasions, you must alert your tenants of emergencies that could impact, disrupt or harm them. For example, there might be a power outage in the tenant's neighborhood that could cause loss of service to your property. Emergency messages will most likely be sent out as a mass message.
Thankfully, property managers can quickly and efficiently address tenants by using a texting-for-business solution like Text-Em-All. With just a few quick button clicks, you can inform all tenants at once of any emergencies.
Landlords Can Arrange Viewings
When your tenants are due to leave your properties, you will undoubtedly want to arrange for new tenants to move in immediately after your existing ones leave. Doing so will obviously ensure there is little interruption to your rental income stream.
By using conversational texting, you can schedule viewings with your existing tenants so they can be either present or absent while you show the potential new ones around your properties.
Easy To Communicate With Prospective Tenants
First impressions are everything, and when it comes to property management, you'll want to be able to answer questions for prospective tenants as quickly as possible. Using telephone calls often renders this impossible, which is where 2-way texting comes in.
A texting for property management solution such as Text-Em-All is a discreet way for both prospective tenants and you to communicate with each other. Plus, texting guarantees that neither party misses out on any critical communications.
Texting Is Convenient For Both Parties
Text messaging is a convenient and simple yet effective way to communicate with people, especially in situations where it might not be possible to talk on the telephone.
For example, you or your tenants might be in poor signal areas but can easily pick up their text messages in an area with better reception.
SMS Is An Inexpensive Communications Medium
One of the reasons that SMS is still such a popular communications medium is because of how cheap it is to send text messages.
With Text-Em-All, you can choose between a monthly plan and a Pay-As-You-Go plan. Inbound messages are always free, and you can add on unlimited conversations to our monthly plans. You can view our pricing plans here.
Conclusion
The above is by no means a complete list of reasons why property managers should use conversational texting with their tenants. But, it details the top ones.