We will celebrate our 15th anniversary on July 5th. In 2005, we set out to build the kind of company that we'd like to work for, and Call-Em-All has grown to be far more than we ever anticipated. With the help of many wonderful people, we've created a company and a culture that allows us to fulfill our purpose: to have a positive impact on those around us. Those around us have come to include each other, our families, the local tech community, underprivileged senior citizens, kids that want to learn to code, a local robotics team without a home, our partners, and many more. The list certainly includes our clients. We just love it when they tell us that our culture resonates with them. The culture we created together and our commitment to truly live by our Values and Manifesto, even when it's difficult, is my biggest source of pride from these first 15 years.
Somewhere along our journey, we set a crazy goal: to build a company that lasts for 100 years. Imagine that - a software company that makes phone calls lasting 100 years! While many others in our founders' position would have sold out years ago, we see an opportunity to do something different. Rather than selling to private equity or the like, we're selling our company to the people that helped us build and run it - our employees. We believe employee ownership, while not for everyone or every business, represents capitalism at its absolute best.
Since we're selling to our employees and attempting to build a company that lasts 100 years, we can't just sit back and rely on the success of the past 15 years. We have to adapt to technology changes, build long-term relationships, and make sure that we are solving real problems for our customers. Short-term thinking just won't get the job done for us.
Now, 15 years into Call-Em-All, our latest long term decision is to usher in a new company name - Text-Em-All. Hopefully, keeping "em-all" in the name will help folks know we're the same as we've always been. (Not that there wasn't healthy debate on whether "em-all" is our best option!) Clients have been rapidly migrating to our mass texting service over the past few years, so we've seen this day coming. Of course, we'll continue to offer voice broadcasts as we've done for years. As it turns out, many of our new texting clients love that they don't have to exclude landlines when sending messages to their large phone lists. Text-Em-All will help pave the way for the next generation of business-class messaging that goes far beyond 160 simple characters.
As we move from founder-owned Call-Em-All to employee-owned Text-Em-All, our commitment to our values and authentic, long-term relationships will never waver. The result should be that Text-Em-All is and continues to be a joy to do business with. We hope you feel the same and will join us on our journey to 100 years.
With all our gratitude,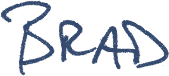 and the entire team at Text-Em-All