At universities, communication between professors, administrators, and students is vital. University officials need to be able to distribute essential information to students immediately and on short notice. Years ago, schools relied on sending emails or letters home with students, but these communication methods are now outdated.
Spam and marketing emails now dominate inboxes, and letters sent home with students often get crumpled and lost in messy backpacks, making it impossible to communicate deadlines, emergencies, or changes regarding timetables effectively. Luckily, mass messaging offers an easy way to work around these challenges.
Benefits of Mass Messaging Students
Universities can benefit significantly by simply integrating mass messaging into their communication system. Mass texting allows education professionals to quickly contact students about schedule changes, emergency events, admissions, etc. In addition, studies show that students who receive text notifications from their universities are 12% more likely to stay enrolled for their second year of college.
While there are various ways mass text messaging and automated calling can be used to connect with students, we'll break down a few specific instances where texting is effective for universities.
Admissions
Text messages are a great way to notify students about the status of their applications and admission confirmation. These messages can include an embedded link to ensure students reach the correct department and application progress page. The admissions department can also use these messages to alert students of enrollment confirmation deadlines and missing enrollment information.
Emergency Alerts
In dangerous emergencies, time is of the essence. It's vital to have a communication plan that can trigger immediately. At universities, common emergencies include dangerous criminal activity on campus and serve weather conditions. At Text-Em-All, we recommend that our customers create text templates that can be adjusted and sent out quickly in emergency situations. We also recommend that our users send out a combination of automated phone calls and mass text messages to maximize the message's reach.
Reminders
Reminder messages are a great way to remind students about course registration deadlines, outstanding payments, and upcoming tests. These messages will limit the number of students who have to be individually contacted to pay and could significantly increase the number of students prepared for tests.
Event Notifications
Event notifications help increase attendance by making students aware of upcoming events. Universities can send out information regarding sports games, volunteer opportunities, and campus events with mass messaging. In addition, smaller campus organizations can send out meetings and event reminders, ask for volunteers, and get a headcount on who will be attending each event through surveys.
Academics
Professors and aides can use mass messaging to notify students about office hours, workshops, exam dates, and class cancellations. During finals, professors can send out review material and keep students informed on what time and date finals will occur.
Student Interaction
Universities can conduct satisfaction surveys and facilitate voting through a mass messaging platform with two-way communication. This can be done for student government elections and campus or organizational content. In addition, you can use surveys to allow students to RSVP to events.
Alumni Communication
University alumni often account for a large portion of donors, and alumni communication is the key to keeping alumni involved and in good favor with the institution. Mass messaging is also a great way to notify alumni of events in their area or on campus, such as Homecoming and sporting events.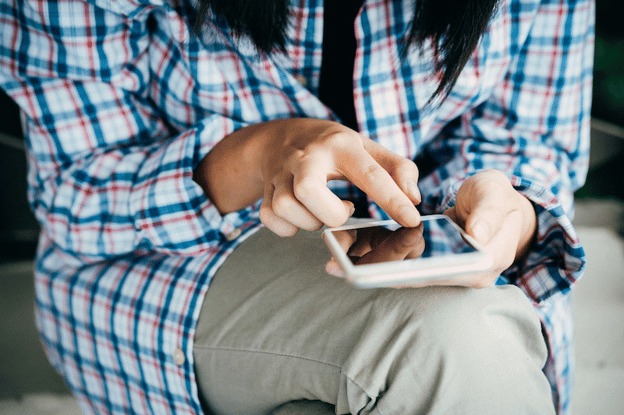 Why Text-Em-All is the Preferred Solution for University Communication
At Text-Em-All, our goal is to provide our customers with an easy-to-use application that meets their communication needs. Our platform was created with informational messaging in mind, and our service allows colleges and universities to automatically send calls or text messages to every student, fast.
Personalization
Research shows that text messages with personalization, such as "first name" or "last name," can yield a 4%-12% better response rate to your messages. We've made it simple to add personalization to your messages with the click of a button during broadcast creation. Our text message personalization feature includes custom fields such as first name, last name, and appointment date and time.
Large Contact Groups
At Text-Em-All, we don't limit your group size. This means you can message any number of contacts you please, whether five people or 50,000. You can feel confident knowing that your texts will be delivered quickly, no matter the size.
Message Length
While it's critical to consolidate your message, it can be challenging to cut down your message character count without omitting important details. For that reason, we recently expanded our character count to 960 characters per text message.
Automation
Automation services help universities save both time and money. Our automation tools currently include SMS keywords and auto-replies. With SMS keywords, you can set up a word or phrase to trigger a corresponding automated text message. Keywords help keep recipients in the loop without teams taking the time to respond to contacts individually.
Auto-replies offer timely and efficient communication to your contacts by sending out an automatic text response. Auto-replies are often used for out-of-office notices, if the recipient should call you instead, or if the phone number is no longer in use.
Conclusion
Mass messaging is the most effective way to connect with incoming and current university students and can increase the percentage of students who return for their second year of school. If you're interested in trying Text-Em-All as your mass messaging solution, we offer a free trial to all new customers and do not require credit card information.
Related Categories
Kaitlyn Orred is the Digital Marketing Specialist at Text-Em-All, a mass texting and automated calling company that provides solutions for small and medium sized businesses, large corporations, membership organizations, community groups, and individuals. She has 7 years of experience in content creation, and you can catch her practicing yoga, curling up with a great book, or hiking with her Mini Aussie, Koda.