Businesses wondering how to send mass text messages to customers will find it to be a simple process. The first step is to create a free account with Text-Em-All. Then you'll simply need to create your first mass text broadcast using our simple 4-step process. You may want to set up your Contact list before sending your first broadcast, but it is not a requirement as you can also upload a list later. When you compare texting vs. email or other communication methods, you'll quickly see why it is so effective.
Step 1: Mass Text Settings
Once you click Create Broadcast on the top navigation bar in your account, you'll be prompted to enter a broadcast name. Names are for your internal use and are not visible to recipients. Next, you need to choose from three message types; voice only, text only, or a combination of voice & text. The following setting will let you schedule mass text messages to go out at a future date/time or send them immediately. Lastly, you'll be asked to confirm your text number that we use to send your messages. This is the number that contacts will see on their phone.
Step 2: Recipients
In this step, you get to choose which of your contacts will receive your mass text. You have several options, including adding from contacts, paste from clipboard, uploading a file, or manually adding individuals.
Step 3: Messages
This is where you will create your bulk text messaging. It's a good idea to follow business text messaging etiquette and ensure you say who you are, why you're sending the message, and include the specific action you want customers to take. Text messages can also be saved as templates, include images, and can be up to 640 characters for our Pay-As-You-Go customers.
Not a customer already, try it free today and learn more about Text-Em-All.
How do you send thousands of texts at once?
We have magical fairies that deliver messages via pixie dust - just kidding. To answer the question, you really need to understand the limitations that exist with the best mass text services today.
Short Code Texting
Many businesses use short code texting to deliver shipping notices, flight updates, big brand marketing, reminders, and notifications. These are six-digit codes like 292929. For example, American Airlines uses a short code to send flight reminders and change notices. Short codes obviously support group texting, but they are expensive - costing thousands of dollars per month on top of per message fees. Many carriers are also stopping support for shared short codes, which is very common. Short code delivery speeds are virtually unlimited but are primarily used for marketing messages. They aren't great for handling conversations.
Long Code Texting
In the US, a long code refers to a standard 10-digit number. Unlike short codes, long codes are readily available and cost far less. US cellular carriers designate long codes for P2P (person-to-person) messaging only. That means that they can't be used for high-volume business applications like mass text messages. The carriers strictly monitor long code messaging for traffic that doesn't look like P2P, and will block all messages on numbers they find that violate their (unwritten) rules. When this happens, businesses have no recourse because they were not supposed to be using long codes for non-P2P messages. Typically we're talking about limits of 50-100 contacts in groups and daily message limits of no more than 500 messages. Delivery speeds also cap at 100 text messages per hour. So if you've got urgent messages to send to lots of people, long codes aren't a good choice.
Toll-Free Texting
The Text-Em-All mass texting service sends messages primarily from toll-free numbers. We also use long codes selectively depending on customer needs. Benefits of toll-free texting include high delivery rates, no opt-in requirements, easy engagement in 2-way text conversations, and messages that come from recognizable business numbers customers are already familiar with. Delivery speeds and limitations aren't an issue with toll-free texting like they are with long codes either.
How do companies send mass text messages?
Companies like Text-Em-All work with SMS aggregators to deliver mass text messages. An SMS aggregator is the middleman between wireless carriers and the best mass texting service providers. Because service providers deal with large volumes of bulk text messaging, they can negotiate discounted pricing for sending messages. This allows providers to build enhanced features, interfaces, and create applications that companies can use to deliver messages to their customers.
Is mass texting expensive?
It doesn't have to be. Text messaging is typically based on volume and how many additional features are available from the provider. Many companies operate in an enterprise SaaS environment, locking customers into high priced multi-year agreements. At Text-Em-All, we believe in simple, transparent pricing. We're passionate about creating great user experiences for our customers, and Text-Em-All is a reflection of that passion.
In addition to prioritizing easy-to-use interfaces, we believe that our mass texting service should be affordable. We have two simple pricing options: monthly subscription or a Pay-As-You-Go option where you purchase credits to pay for any mass text.
Monthly subscriptions include unlimited text messaging to your group. Pricing is determined by how large your group is and starts at just $7.50 per month for a group up to 25. That means you can send as many messages as you want to up to 25 contacts.
The Pay-As-You-Go option is best for high volume mass text messages. The more credits you buy, the lower the per-credit price. One credit is equal to one 160-character outbound text, per recipient. Credits never expire. If you have a large number of contacts that change frequently, or just need to send a text for an emergency, this is the better option.
Are there free mass texting services?
Free bulk text messaging services don't really exist. There always seems to be a catch. For example, if you search Google, you'll get a lot of results that might let you create a free account, or send some messages for free. There are a few services that will also let you send a very small amount of text messages per month for free. These limitations are designed to get you in the door, not to keep you happy.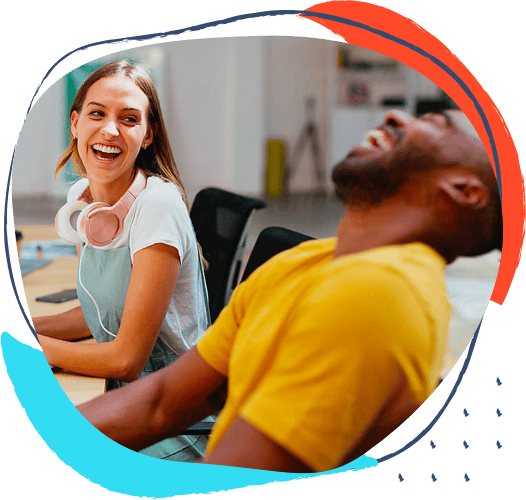 Here are a few points that illustrate why free messaging services aren't sustainable:
You get what you pay for with a free messaging service
With a free messaging service, there is no abundance of features. In essence, you get what you get, and you can't customize the service to your specific needs.

When you pay for a service like Text-Em-All, you get features that include personalization and templates that save time and enhance productivity. Templates eliminate typos, errors, and omissions, while personalization is a proven way to improve open rates and responses.
Bulk Messaging
Free messaging services don't allow you to bulk broadcast messages. If you do, your account may be blocked. Messaging apps use machine learning to detect overuse, and if you are locked out of your account, it may take you a lot of time and hassle to rectify the issue.

Bulk messaging is one of the outstanding features of a paid business account, as are bulk picture messaging (MMS), push notifications, and auto opt-outs.

With a business messaging service, you also have the option of pre-scheduling broadcasts, something a free messaging service does not offer.
Free-Messaging Services are Focused on Non-Business Communications
Free messaging services are designed to communicate between friends and family. It is an informal, convenient, unstructured way to stay connected. On the other hand, business communication involves a company interacting with its employees, customers, patients, or parents of students, depending on the industry use-case. Business services focus on these needs and deliver the value and features you're after.
Free Messaging Services Lack Quality Customer Service
Have you ever noticed that if you have an issue with a free messaging service, there doesn't seem to be any urgency for the company to address your concerns? It's frustrating, to say the least, but it can also be costly from a business standpoint. A business messaging service like Text-Em-All ensures access to quality customer care, 24/7/365. There's no hold music, no outsourcing – just fast, customer-focused, knowledgeable support when you need it.
Free Messaging Services Have Unreliable and Insecure Archival Capabilities
When using a free messaging service, information, and communication history are stored on personal devices, not on a company account.

A business messaging platform is easy to manage and eliminates the concern of miscommunication and message location. Messages are stored securely in the cloud and retained according to the settings you choose.


The Benefits of Sending Mass Texts
Because mass texting is a great way to interact with existing customers, as well as being scalable, affordable and an efficient use of your budget, it's high time you get started on sending those bulk text messages. But if you're not convinced yet, here's why you should consider leveraging group text messages for your business.
Gather Customer Feedback
With easy polling and quick "yes" and "no" surveys, you can gather more customer feedback by sending mass texts than you could ever hope to get via other means. Two-way texting means that you can accept replies instead of just talking at your audience, and that can help you build better relationships with your customers and foster a more impassioned group of supporters. Better yet, you can even send a link to your reviews page or encourage reviews on social media sites to help boost your business online.
Send Reminders for Events and Encourage Participation
Simply put, there's no better way to remind staff and attendees of important dates, times and milestones. That means sending mass texts before your next big event, telling everyone where to be, what to bring and what to expect. That can help prevent misunderstandings and reduce the burden on organizers to separately call and remind everyone, and for attendees that are at the event, you can also use mass texting to move the event along or disseminate important information at crucial points.
Reduce Appointment No-Shows
If you book lots of appointments for the week, it can do more than upset your day if an appointment is missed. Even one missed appointment can throw schedules off and cost your business a substantial amount in wasted effort and planning -- but mass texting can change all that. With a convenient appointment text sent a few days before the appointment and another one on the day of, your patients will have no excuse for missing that next appointment. If they're unable to make it, your mass texting program can even invite them to login to the calendar and set a replacement date, or at least to give you advance notice of their absence.
Keep Staff in the Loop
It can be hard to always find the time to get your staff together to discuss important issues or to solicit feedback. If you neglect to do this for long enough, you could have a serious issue on your hands, which could take even more of your time and resources down the line. But if you start sending mass texts to your staff, you can stay ahead of most issues while you increase communication with everyone.
Start More Conversations
By sending mass texts, you're opening the door to responses, and that's a good thing. Responses let you know that your texts are reaching the intended audience and that the audience is engaged. Furthermore, you can even solicit action directly in a text, such as continuing a discussion in a Zoom chat or an online space like Slack -- or you can use your texts to set up one-on-one meetings with those that would like to discuss in person.
Related Categories
Ron Kinkade is the Head of Marketing at Text-Em-All, an automated calling and mass texting company that provides solutions for small and medium-sized businesses, large corporations, membership organizations, community groups, and individuals. Ron has more than 20 years of experience with a proven track record of success. Ron enjoys bass fishing, beach vacations, and spending time with family.