We're crazy about keeping things simple which is why we approach innovation very intentionally. We have a very clear view of who our customers are and what problems they are trying to solve with Text-Em-All. We only add features when it helps our customers reach their contacts faster and/or more efficiently. It's why you're here, and we promise to deliver.
Throughout 2021, we released seven new product features, each of which are common problems users have shared with us in our Product Feedback Form. After carefully reviewing the feedback, we crafted specific features to help you more easily achieve your mass messaging goals.
Broadcast Labels
Broadcast labels are our newest addition to our platform. With labels, you can organize your broadcasts through colorful tags, allowing you to see important broadcasts at a glance and find broadcasts with the same label.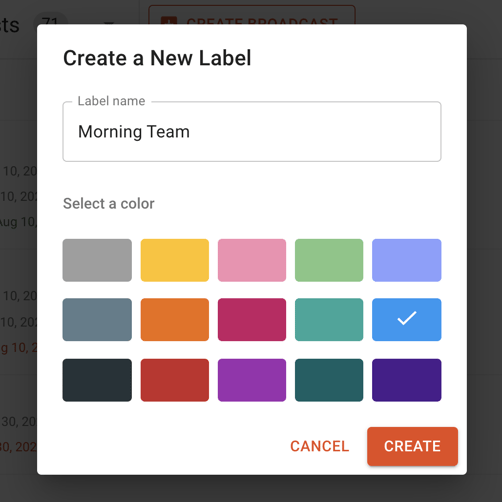 Mobile Conversations App
One of the most anticipated releases of 2021 was our mobile app. You can use the mobile app to instantly get notified when a contact replies to your broadcast. Craft responses on the go, send messages to individuals, and mark conversations as done. When a contact responds to one of your text broadcasts, you'll receive a push notification on your phone allowing you to immediately respond if needed. Any messages or changes made to conversation threads will be synced with your online account. You can also mark conversations as done, opt-out contacts as needed, start new conversations, and access multiple text numbers associated with your Text-Em-All account.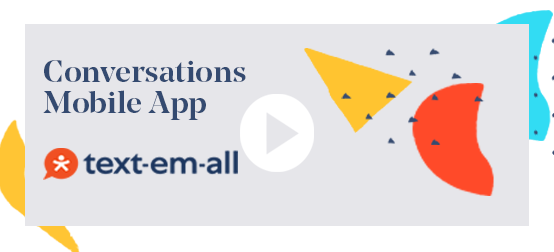 Automation
We released two automation features this year: After Hours Auto Replies and Keyword Auto Replies. Both features are currently only available to our Pay-As-You-Go customers, and can be accessed through the drop-down menu in the top right corner of your account.
After Hours Auto Replies
Users can keep their contacts up-to-date on when they can expect a response with our After Hours Auto Replies feature. This automation allows you to set up text message auto replies permanently or for a set period of time, and is useful for after hours, unmonitored inboxes, and while you're on vacation.

Keyword Auto Replies
With Keyword Auto Replies, users can add SMS keywords to their account that trigger a corresponding automated text message. Users may have unlimited keywords, and have the ability to assign multiple text numbers to a specific SMS keyword.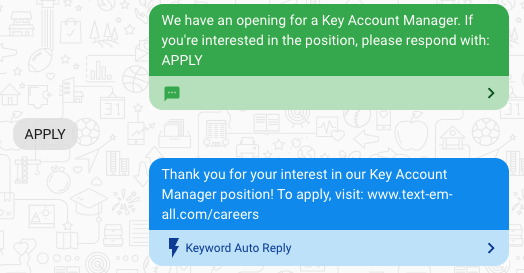 Multiple Admin Users
In the past, there were only two account roles. The owner of the account, who was able to make all changes to the account, and the account user, who was able to manage conversations and send broadcasts. This year, we added a third "admin" role to bridge the gap between owner and account user. The main advantage to having a mid-level admin role is that the admin can purchase credits and pay invoices without having access to all of the account's billing information.
You can read more about the specific privileges each role has on our support site.
Text Surveys
We've made it easy to gather and analyze contact responses with our Text Surveys feature. To use the feature, you'll simply ask your recipients a Yes or No question, and we'll automatically tabulate the results for you. Users can view survey results in Broadcast Details.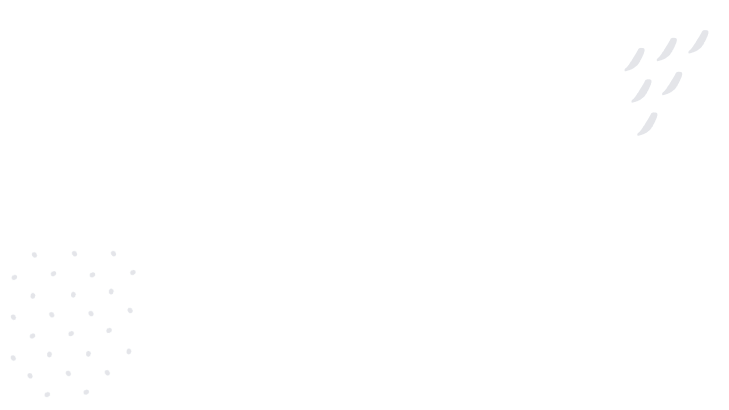 MMS for Monthly Accounts
While we rolled out MMS messaging for our Pay-As-You-Go accounts in 2019, we expanded this feature to include our monthly accounts earlier this year. To send an MMS message as a monthly account, users will need to accept add-on charges. Sending an image costs a flat 5 cents per recipient of the message. Sending an image in a one-to-one conversation is free.
Browser Notifications
Our Browser Notifications allow you to spend time focusing on other work without worrying about missing a message that needs attention. Browser push notifications are used by Text-Em-All to alert you of new inbound messages when you have your account open in your browser but not focused. This means that if you are looking at your Text-Em-All account in the browser, you won't get a browser notification, but if the tab is open in the background, you will get a browser notification.

Related Categories
Kaitlyn Orred is the Digital Marketing Specialist at Text-Em-All, a mass texting and automated calling company that provides solutions for small and medium sized businesses, large corporations, membership organizations, community groups, and individuals. She has 7 years of experience in content creation, and you can catch her practicing yoga, curling up with a great book, or hiking with her Mini Aussie, Koda.