We know that employee satisfaction is essential to a company's overall success, which is why Text-Em-All is a people-first business. For us, that means paying well so that employees can not only support their families but also begin to build wealth. It also means offering financial education, transparency, a path to career growth, and amazing benefits.
Below are 12 benefits and perks that we offer all full-time employees:
Competitive Salaries & Profit Sharing

Our compensation approach is best summarized by this quote from our founder, Brad:
"We want Text-Em-All team members to be paid well. We look at a person's skills and experience in the overall job market, and we evaluate the value a person brings to the Text-Em-All team. By combining a healthy salary with generous benefits, we expect to pay significantly better than average.

Our intent is to make the choice to work at Text-Em-All about more than just compensation, and instead, focus on the work we do, how we do it, and who we do it with."
In addition to being paid well, you'll receive a quarterly "icing on the cake bonus" based on the company profits. This bonus is split evenly across the team regardless of role.
Health Insurance
| 100% covered with no employee premiums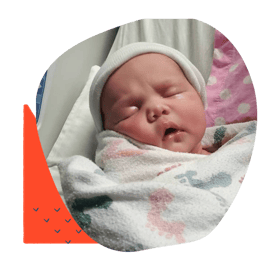 Text-Em-All wants to make sure you and your family are healthy! The best way to do that is to cover the entire cost of healthcare for your family. This includes health, dental and vision insurance. Text-Em-All offers two options – PPO or high deductible (HSA) – that employees are able to choose from.
On average, employers pay 82% for individual coverage and 70% for family coverage, but Text-Em-All pays 100% of the premiums for you and your family. In 2020, being on TEA's health insurance plan would have kept $7,105 in your pocket for an individual ($21,444 for a family)!
Group Life & Disability Insurance
While you hope you never have to experience a tragedy, we want you to be prepared if that day ever comes. In addition to offering health insurance with no employee premiums, we also cover the cost of life and disability insurance for you. If you need additional coverage for you and your family, there's also an opportunity for you to purchase it at a discounted rate.
401K Matching |

Up to
6% of your salary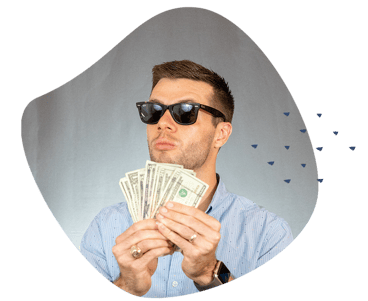 When we talk about building wealth, what we're really referring to is financial freedom and long-term savings. We don't want you to have to work here or anywhere else forever! To encourage and support you in saving for your future, we match employee contributions up to 6% of your salary and it's fully vested from day one! (Typically companies will match 50 cents on the dollar (up to 6%) or dollar for dollar up to 3% and require multiple years to vest).
401K Discretionary Bonus

| 4-6% of annual profits
In addition to the 401k matching described above, Text-Em-All generously offers an annual discretionary 401k bonus that is deposited directly into your retirement account to help you build wealth.
The amount contributed is 4% of our annual profits divided across the team based on salary.
Mind/Body Wellness Allowance

|
$1,000 per year
We want you to be healthy –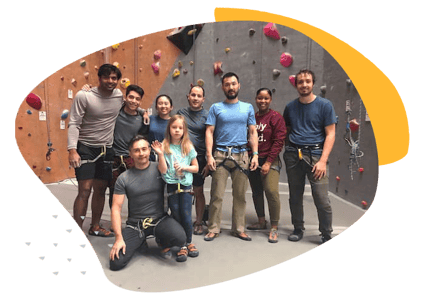 mentally and physically. Use this annual allowance for any program or activity that will help you to be more healthy. For example, this allowance can be used for gym memberships, sports leagues, meditation apps, dance classes, weight watchers, spin classes, and more. If it helps you live a healthier life, we're happy to pay for it.
Technology Allowance

|
$750 every two years + paid phone service
As a member of the Text-Em-All team, you'll want to stay connected (and we want this, too!). It's important that you have the technology that you need to do so.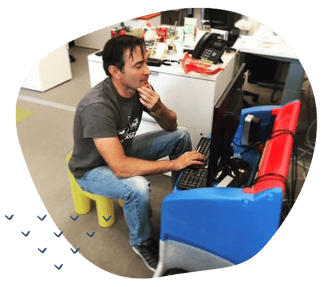 We will provide you with a laptop, two monitors, and all the necessary equipment when you start your new job (Don't worry – your setup will be better than Attila's below). Additionally, you can use your technology allowance to purchase cell phones, tablets, monitors, upgrading your standard equipment, or fixing cracked screens (maintenance on your devices). This allowance accrues monthly and will roll over to the next year if not used.
In support of helping you stay connected to your team, we also cover the cost of your cell service. You can choose between being on our company phone plan (Verizon or AT&T) and never seeing a phone bill, or receiving an $80 monthly allowance paid towards your existing plan.
Charitable Contributions

|
$1,000 quarterly + 100% matching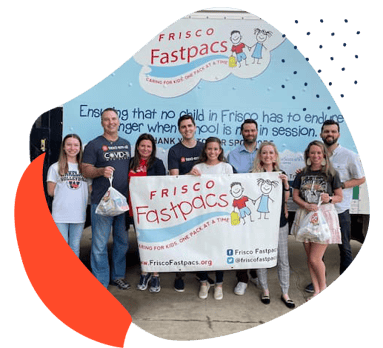 Our purpose is to have a positive impact on everyone around us. This includes you and your family, our customers, the vendors that we work with, and our community. Over the years, we've developed relationships in many different communities. As an organization, we'll continue to offer our support to these communities and we encourage you to do the same.
Every quarter, you will be able to donate $1,000 to the charity of your choice allowing you to donate $4,000 annually to the community that matters most to you. You're encouraged to take time off to volunteer your time with our generous PTO policy. Be sure to take some coworkers with you when you go! And we'll match any personal donations you make 100%.
"Get-To-Know-You" Lunches

|
Monthly paid lunches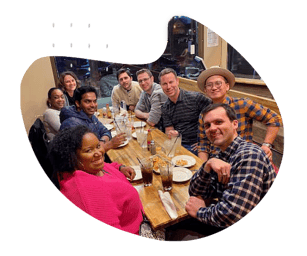 As our company grows, it becomes harder and harder to organically develop relationships across teams and roles especially when you may never work with some people. But, time is an important part of building trust – which is the first step of our Formula. Trust in relationships creates the opportunity to engage in healthy conflict, hold each other accountable, and work together when it matters most.
We encourage you to find someone that you don't regularly interact with or that you don't know then invite them to lunch with us! No agenda and no requirements other than to get to know one another a little better.
Flexible PTO

|
3-5 weeks of paid time off per year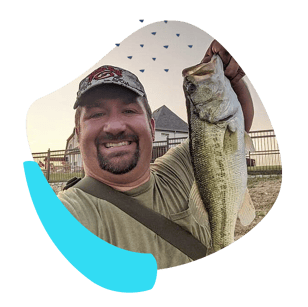 We believe that taking time off from work is an important and necessary part of your work life here at Text-Em-All. We don't look at vacation as a luxury, reward, or perk. It's an essential part of work and life that will make you healthier, more productive, and boost your creativity.
Starting on their first day of work, we hope employees feel confident in taking the time they need away from work. To help set employees and their teams up for success when taking time off, we created our PTO guide (included in your offer/compensation package).
Employee Ownership
Coming soon (2021)! We will begin transitioning to an employee ownership model where employees have the opportunity to truly own some of Text-Em-All. This ownership will allow employees to further benefit from the success and growth of the company (More to come...).
Hybrid Remote Work Policy
Our intention at Text-Em-All is to enable everyone to do great work, build strong relationships with teammates, and maintain a healthy home life. Accordingly, Text-Em-All has always had a flexible approach to work, and employees have worked from home as needed.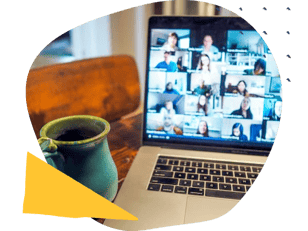 We don't want to lose the magic of working together in the office. But, after the forced remote work transition brought on by the pandemic in 2020, we see the clear advantages of embracing remote work and expanding our flexible work approach. Working from home more frequently will further empower people to integrate work and home life together successfully, and we've seen that great work can be done at home. Starting November 2021, as we return to the office, employees are able to work from home two days a week (Monday & Thursday).
To help make sure that everyone has everything they need to be successful splitting time in the office and at home, full-time employees will be given a one-time $250 allowance to help set up your home work space.
Why Should You Work For Text-Em-All?
Text-Em-All provides simplified mass texting and automated calling solutions to organizations that need to keep people informed when it matters most. We are a purpose-driven organization that is passionately motivated to make a positive impact. We believe that putting people over profit, focusing on long-term strategy, and embracing pragmatic innovation are all practices that lead to success.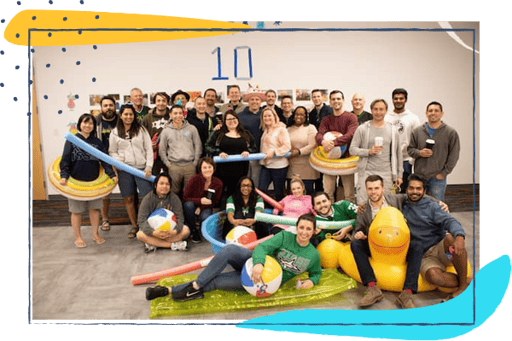 Making customers and employees happy is our strategic plan, and our culture is our competitive advantage. We actively work on fostering a collaborative and inclusive workplace that ensures each person feels empowered to bring their authentic self to work. Our employees are results-driven creative thinkers who like to move fast, get the job done, and have fun doing it. If you love to roll up your sleeves, take on exciting new challenges every day, and put greatness over growth, we want to hear from you!
Related Categories
Kaitlyn Orred is the Digital Marketing Specialist at Text-Em-All, a mass texting and automated calling company that provides solutions for small and medium sized businesses, large corporations, membership organizations, community groups, and individuals. She has 7 years of experience in content creation, and you can catch her practicing yoga, curling up with a great book, or hiking with her Mini Aussie, Koda.