Finding a professional texting solution that's right for your business can be tricky. Weeding through the variety of features and benefits available for each individual service is exhausting, and it's tough to decide what's most important.
When searching for a business text messaging service, there are two game-changing factors you should always consider before making a decision: Vendor Experience and Technical Features.
Vendor Experience
If vendor experience isn't the first thing you think of when choosing a mass messaging solution, it should be. Finding an organization that prioritizes purpose, longevity, relationships, and solution-building is key to securing a service that will help your business succeed.
Find a Purpose-Driven Organization
It's pretty easy to tell when an organization lacks purpose.Owners become apathetic, employee turnover skyrockets, and customers are dissatisfied. Unfortunately, this dissension is often internal and can be hard to recognize from an outside perspective. That's where doing your research comes in.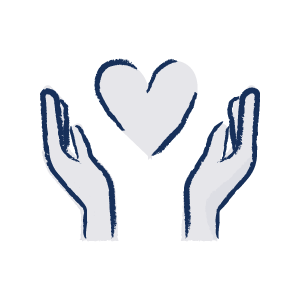 Businesses without defined values, as well as those who have lost sight of their values, are usually culprits of this purposelessness. A quick look through an "About Us" or "Culture" section of a business's website should give you a pretty good read on whether the company prioritizes purpose or just profit.
At Text-Em-All, we make it clear that we're different because we care. Our values include compassion, authenticity, and shared excellence, and we truly live those out each and every day. We stand behind our people, our technology, and our customers to deliver a service that you can feel good about. Our purpose is to make a positive impact on those around us, and this principle is at the core of everything we do. Learn more about our culture by visiting the culture section of our website.
"Our values and manifesto aren't just talk; they guide everything we do and the decisions we make. As a result, we sleep better at night, love what we do, and have a great product." - Brad
Look for Private and Profitable Businesses
Private and profitable - each of these characteristics can exist individually, but when they co-exist, it's magical. Private, profitable businesses provide security. People who care are at the helm of these types of businesses, and they strive to be there long-term.
Somewhere within the first few years in our journey as a company, we made it our goal to still be here in 100 years. And when we say 100 years, we truly mean it. We'll never sell out to a big tech company, and in fact, we're about to be employee-owned. This means we'll be able to make a positive impact on our customers and our community for years to come, and we'll never have to compromise on our values. We'll be able to embrace the future and adapt to changes without losing sight of our mission: Keeping people informed when it matters most.
At Text-Em-All, we want to grow with your business, not just because of it. Throughout your time as our customer we'll work alongside you to promote growth and help you scale. Put frankly, we're not just here to take your money and run, but to provide you with a solution that will support your endeavors. You can be 100% confident that we'll always be there, and you'll never have to worry about your service shutting down.
Relationships Should Be Prioritized
A professional, business-class solution should be there for you when you need them. There's not a single person out there that wants to sit on hold listening to elevator music while waiting patiently for a solution to their issue.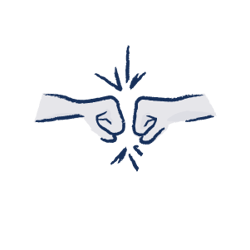 At Text-Em-All, large enterprises will receive a dedicated account manager as well as personalized training for their team to ensure they're getting the best use out of their account. In addition, no matter if you're a large enterprise or not, we have real-time support that's always available. The best part? There's always a friendly face on the other side - never a bot. All support, including both dedicated account managers and customer experience representatives, are available at all times at no extra cost.
We believe relationships built on trust and mutual understanding lead to growth, scalability, and success, and we pride ourselves on striving to build better relationships with our customers everyday.
Don't Sacrifice Solution-Building
Finding a service that fits your needs is the first step, but the next step, figuring out how to maximize your usage, can be pretty exhausting. But what if the team at the service you choose came alongside you to help you find and create the solutions you need?
At Text-Em-All, your dedicated account manager is here to help you discover solutions for your business. They'll work with you closely and truly get to know you and your goals. In addition, this most likely won't just be a one-time meeting, and you'll likely meet on a regular occasion. Every single account manager works cross-functionally with all the other teams at Text-Em-All to ensure we can provide the best solutions for your business. And as always, there's no extra charge for working with your account manager on solutions. We're here to help you grow.
We should be able to figure out a solution for 99% of the issues you could encounter, but if we can't, we'll do our research to recommend the best alternative solution for your business.
Technical Features
After analyzing the vendor experience of a service, the next step is to look over the technical features and determine if the service works for your needs. Certain businesses, including Text-Em-All, limit what kinds of messaging you can use their platform for, so be sure to take a look at the Terms of Use before getting started.
Feature Set
When it comes to choosing a mass messaging service, you'll want to make sure the company you choose provides the key features you're looking for. For example, a recruiting company wouldn't want to use a product that doesn't specialize in conversational, or 2-way, text messaging, as that's often a valuable aspect of their business.
Features that you'll most likely want to prioritize include:
Deliverability & Blocking Resolution
Conversational Texting
Contact Libraries
Personalized Text Messaging
Templates
Automation Tools
Mobile App Integration
Message Length
And Automated Calling Features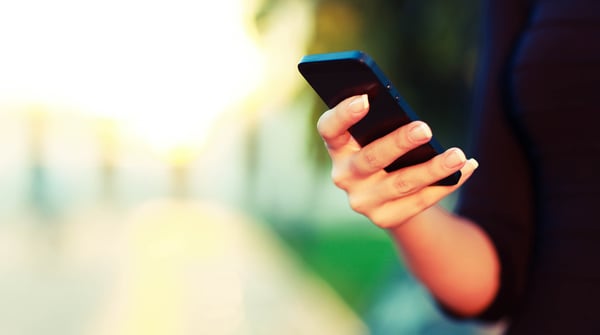 Mass Texting
Conversations
A well-structured conversations feature should allow you to have one-on-one text conversations with your contacts directly within your account. In addition, if you need to respond to contacts on the go, it would be helpful for conversations to be easily accessible through a mobile app.
Our conversations feature provides both of these, as well as the ability to quickly message up to 15 contacts. For all monthly plans, all incoming messages and replies are included at no additional cost. For Pay-As-You-Go (credits) plans, outbound text messages use one credit per 160-characters, 2 credits for outbound images, and inbound messages are free! If the credits plan works well for your business, but you need to have a lot of conversations, we're happy to offer an unlimited conversations option for those who need it.
Personalization
Research shows that text messages with personalization, such as "first name" or "last name," can yield a 4%-12% better response rate to your messages. We've made it simple to add personalization to your messages with the click of a button during broadcast creation.
Templates
Text templates help organizations save valuable time, and are convenient for when you need to send out the same message multiple times a week, month, or year. Text templates are extremely useful for messages like appointment reminders and customer support responses. With Text-Em-All's templates feature, you may add a previously created text message to your templates or create new templates for future use. All text templates are stored in your Message Library.
Automation
Automation services help organizations save both time and money. We've just recently rolled out a variety of automation tools including SMS keywords and auto-replies. With SMS keywords, you can set up a word or phrase to trigger a corresponding automated text message. Keywords help keep recipients in the loop without teams taking the time to individually respond to contacts.
Auto-replies offer timely and efficient communication to your contacts by sending out an automatic text response. Auto-replies are often used for out-of-office notices, if the recipient should call you instead, or if the phone number is no longer in use.
Deliverability & Blocking Resolution
What's the point of using a mass messaging service if your messages aren't getting delivered? There are a few different reasons your texts might not be getting delivered, but two that you'll often see are carrier filtering and general delivery issues.
Carrier Filtering
Nobody likes spam texts, and in response, mobile carriers put filters in place regarding automated text messages to prevent spam messages from being sent. There are few different reasons a carrier filter could block your message, but the most common ones include:
Identical content sent in multiple messages
Use of all caps, special characters, and excessive punctuation
Listing an email address in the text
Use of too many numbers or dates and listing a phone number in the text that is different from the number that sent the message.
Use of links
Delivery Issues
Mobile devices are constantly updating for improvement and depending on where the mobile device is and the amount of coverage it is able to obtain, text messages can have issues being delivered. Common issues include:
Devices that are roaming or in and out of coverage
Devices that are performing an update and unable to receive the message
Devices that are experiencing a carrier outage
Devices that are experiencing a carrier delay
At Text-Em-All, we prioritize getting your important messages to the right people. On average, over 95% of our messages are delivered.
Message Length
While it's critical to say everything you need to concisely, it can be difficult to cut down your message character count without omitting important details. For that reason, it's a good idea to look at the character count limit on text messages when you're deciding on your mass messaging service. We recently expanded our character count to 960 characters per message.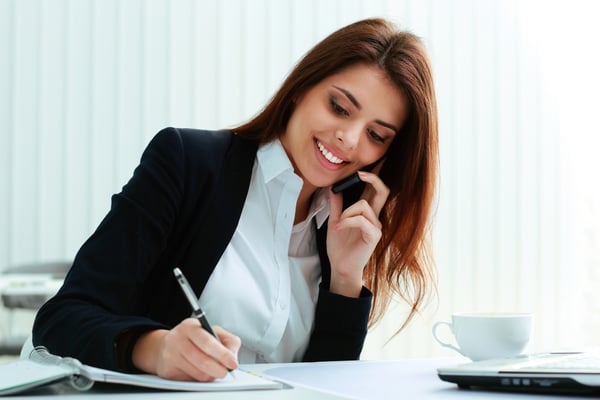 Automated Calling
Recording Options
While this may seem relatively intuitive, if you're planning on sending voice broadcasts, it's valuable to review which recording options are available. For example, if your company wants to upload files to send out voice broadcasts, services that don't provide that option should be eliminated from your search. Our suggestion? Look for an easy-to-use solution that offers multiple voice recording and upload options.
Voice Message Length
Minimum and maximum message length matters, especially when you need to get out a lot of information or are looking to keep it concise. For that reason, it's a good idea to look into both the minimum and maximum voice message length.
Message Storage Features
Imagine sending out the best voice broadcast of your entire career...and learning it didn't automatically save to your message library. Disappointing, right? To avoid this heartbreak, take a quick look to see if the service you're planning to choose offers message storage options, and whether the feature is manual or automatic.
Voicemail Features
Only 19% of Americans pick up the phone when an unknown phone number calls them, which makes voicemail features key when delivering your message. When sending a voice broadcast, ensure that the message will play for the recipient's voicemail if they don't pick up.
Live Transfer
Sometimes connecting with your contacts in real-time is the best way to engage them and get crucial information out quickly. With a live transfer feature, live recipients of your broadcast are able to connect to your office or call center by pressing a number on their keypad.
Replay Message Lines
With a replay message line feature, broadcast recipients can call to replay the last message sent to their phone. We offer this line as a specific number that users can set as their Caller ID so that if someone calls back, we will replay the last message our system has sent them.
Account Options
Built for Teams
As a business, it's a no-brainer to prioritize the flexibility of multiple users accessing the same account. This feature helps companies increase availability, effectiveness, and security, and ensures access to the account will always be readily available. At Text-Em-All, we offer free unlimited users, which means you'll never run out of room for growth.
Multiple Text Numbers
Having multiple phone numbers is a necessity for quite a few businesses who need to differentiate their contact methods. To add a text number to your Text-Em-All account, you'll simply need to contact us and speak to one of our customer experience representatives.
Multiple Accounts
Large enterprises will likely want to use a business-class automated messaging system for multiple assets of their business. For example, a company may have 30 programs with each located in different cities. In this scenario, it's necessary to give each of the programs their own account to keep communication organized. However, when using multiple accounts, it's difficult to keep track of invoicing, billing, and overall program spend.
If this is the case for your organization, linking all your separate accounts together is vital. The ideal business-class solution for your company would be able to not only link your accounts together under a "group code," but would also be able to consolidate billing and invoicing. In addition, solutions in the best interest of your business will provide "group code pricing" to give your company the benefit of bulk pricing while allowing you to separate your accounts.
If you're looking to make things easy, here at Text-Em-All, we provide all of these features free-of-charge.
Cost
Extra Fees
Many texting solutions tack on extra fees under the guise of being affordably priced on their per message rate.
Some of the fees to look out for include:
Platform fees
Charges for additional users
Charges for additional numbers
Fees for add-on features
Overage Charges (Usage Limits)
Here at Text-Em-All, we don't charge a platform fee, overage fees, or for additional users, numbers, or features (besides unlimited texting!). Our inexpensive pay-as-you-go and monthly pricing is 100% transparent.
Volume/Bulk Pricing
Another feature you'll want to ensure your messaging solution offers is volume pricing. If you're sending 100,000 messages a month, while a smaller business is only sending 100 a month, you'll want to make sure you're rewarded for your usage volume.
Consolidated Billing
Consolidated billing is an extremely useful tool for businesses that have multiple accounts. We offer consolidated billing so that you can see a combined view of all the costs for each individual account.
Advanced Invoicing
We also offer multiple invoicing options based on the client's needs, from pre-purchasing bulk credits to being billed in arrears so that the business is only billed for actual usage each month. This flexibility allows for companies to align our invoicing and billing with their needs.
Contracts
When choosing a business text messaging service, it's important to look at contract length and stipulations. For example, if you're a big client who would bring in a decent amount of revenue for the service, they may want to lock you into their service for 5-10 years. Contracts may also include limits on the number of users and text numbers.
At Text-Em-All, we don't hold ANY of our customers to a contract, but we will sign one if the business using our services would like us to. That being said, if you don't like using our text services, you're free to leave at any time.
Customization
Custom Reporting
If requested, each enterprise account's account manager will work with them to generate custom reports that aren't available in the standard in-app reporting. Businesses can then use these reports to analyze their business text messaging use cases and service.
Custom Software Integration
If you're an established business, chances are you're already using a software program. At Text-Em-All, we've built software integrations with a variety of partners in order to give you a seamless experience with the tools you use every day.
Conclusion
There's a lot of thought that goes into choosing the right business text messaging solution, but with a little research and the right prioritization, you'll end up with a service that makes your business shine.
Related Categories
Kaitlyn Orred is the Digital Marketing Specialist at Text-Em-All, a mass texting and automated calling company that provides solutions for small and medium sized businesses, large corporations, membership organizations, community groups, and individuals. She has 7 years of experience in content creation, and you can catch her practicing yoga, curling up with a great book, or hiking with her Mini Aussie, Koda.