When your agency's job is to connect brilliant businesses to equally fantastic job candidates, the value of fast, effective, and transparent communication cannot be emphasized enough. Therefore, a dedicated mass texting service for staffing agencies is one of the best tools that you could ever use.

However, not all texting for staffing agency services is the same, which is why you must not settle for anything less than the best. There are many options on the market. By the end of this guide, you'll know how to find the best choice for your staffing agency business.
Why mass texting for staffing and recruiting agency services?
By now, you should have a good understanding of the basic premise of how a mass texting service for staffing agencies works. In short, it is a resource that enhances the hiring process and allows you to send multiple messages out to job candidates, employers, and other relevant groups.
In turn, this can deliver a wealth of benefits, including but not limited to;
Guarantee 100% accuracy and consistency,

Avoid the time-consuming hiring process of writing the same messages again and again,

Know that messages have a

98% open rate

and high response rate,

Reduce the cost of communication compared to phone calls and other methods,

All correspondence is recorded and avoids miscommunication.
Mass SMS services for business have become increasingly popular in recent times, particularly since the introduction of heightened data protection and communication etiquette. For a staffing agency, a recruiter and employee text alert system ensures that smooth and responsive communications are maintained with all parties at all times.
The staffing agency mass texting service can be used to send job listings to candidates, arrange and manage interview appointments, update candidates about the status of their applications, and more with an automated approach that handles every job listing and application from one platform.
In turn, this can accelerate the recruitment process and improve employee engagement to ensure that job positions are filled by the best candidates in the quickest time.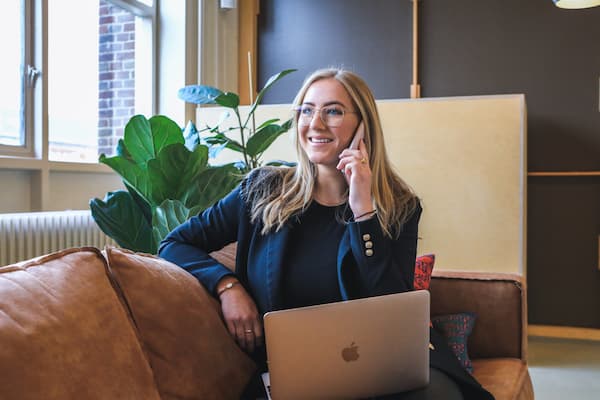 How to choose a mass texting service for your staffing agency
Appreciating the benefits of a mass texting service for staffing agencies is one thing. However, you can only unlock its full potential when you align yourself with the right provider. There are several crucial points to look for when conducting your research.
The following checklist will point you in the right direction.
Pricing model
Every decision your staffing agency makes should focus on the company's bottom line. Affordability and transparency are the key ingredients in the recipe for success when checking mass texting service for staffing agency's prices.
The Text-Em-All pricing includes customized services for Enterprises. Meanwhile, the Pay As You Go plans are perfectly matched to staffing agencies with high volume demands, with messages costing as little as 5c.
The ability to communicate with 100 candidates for just $5 after composing just one message and hitting send makes it one of the cheapest forms of communication. Better still, the clarity enables you to forecast spend and build your company's pricing strategy in line with it.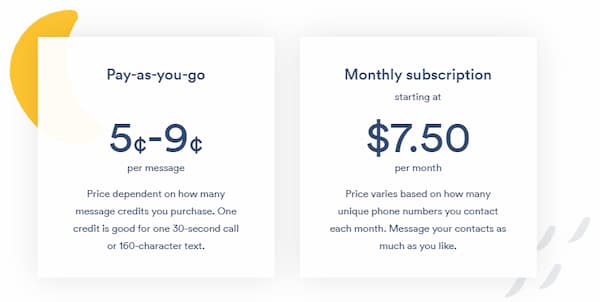 Speed of text messages
Stats show that the average response time to a text message is under 90 seconds, which is one of the chief reasons for introducing text notifications for staffing agencies. The quick interactions give this type of correspondence a significant benefit over emails, allowing you to move the recruitment process along at a rapid pace. Aside from creating less work for yourself in the long run, it will go a long way to keeping employers happy - and they are ultimately your clients.
Many services promote themselves as offering unlimited messaging capabilities. However, it counts for very little if it takes hours (or days) to deliver the message to an entire group of people.
With Text-Em-All, you can send 10,000 SMS messages in just 3 minutes and 20 seconds!

User-friendly single sign on interface
When you want to integrate a new mass texting service for staffing agencies into your daily business operations, it needs to feel convenient. A user-friendly interface is unquestionably one of the most significant factors for facilitating a smooth transition and maintaining better communications in all future text message communications.
Inadequate software hit by bugs, delays, and crashes will slow your progress, while confusing navigation can lead to mistakes and wasted time.
The Text-Em-All dashboard makes it very easy to start a new broadcast, upload the content from a file or via copy and paste, add contacts, schedule the message, and manage the return messages. The platform also shows a preview of the messages before you send them to the recipients.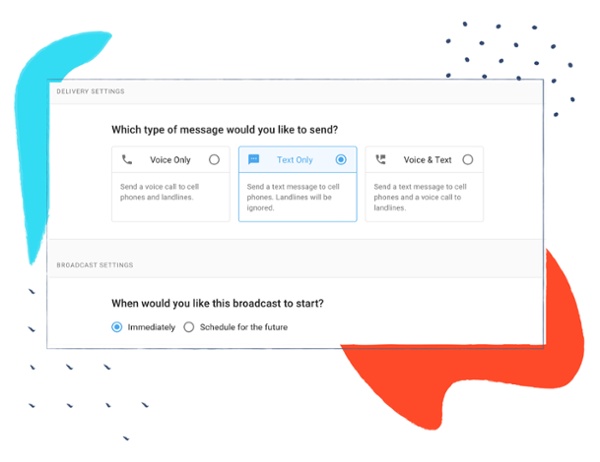 Versatility
The benefit of mass texting for HR and recruitment is that it allows you to do far more than simply post out job listings. With the right service, you can communicate with large groups throughout the process.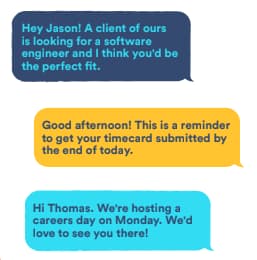 This can include advising them of interviews, the outcome of an application, details of when they will start their employment, directions to contracts or employment agreements, and a host of other features. However, the mass text service you must allow you to follow winning practices.
The key features to look for in a mass texting service for staffing agencies include the ability to create unlimited broadcasts and groups, as you will be managing multiple job vacancies from multiple employers. Personalization fields that allow you to add each recipient's details (name, time of the meeting, etc.) are vital too.
Reputation
It is shown that 90% of American adults have their cell phones nearby on an almost 24/7 basis. This naturally creates an unrivaled opportunity for recruitment agencies and HR teams to reach candidates and facilitate quick, clear job-filling protocols.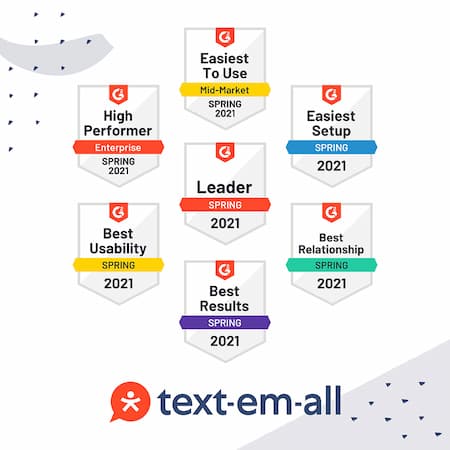 When choosing a mass texting for staffing agency solution, you need to partner with a reputable company. Downtime could prevent you from filling the role while any issues over data protection and cybersecurity would cost you dearly too.
The best mass messaging software supplier will have a proven track record for working with companies of all sizes and backgrounds. Moreover, they should have ample experience of helping staffing agencies in particular and supported by positive reviews. For those reasons, Text-Em-All is one of the best services available.
Verdict
As a staffing agency working on behalf of businesses from many different sectors, your venture can benefit from mass texting more than most. Now that you know what to look for in a provider, you should be all set to make the transition to a modern approach in no time. The future of your candidate communications has never looked better.